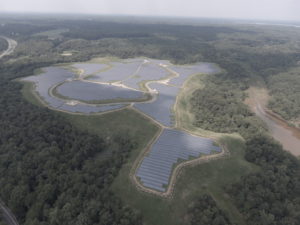 There are many roles on any given construction site, each one bringing something important to the table. Sitework contractors are essential for the safe and timely completion of any construction project, and the vital work they do requires a great deal of specialized knowledge, experience, and skill. With all of that in mind, what is it exactly that sitework contractors do? In this blog, we will discuss the responsibilities of sitework contractors on a job site and the importance of hiring a qualified team. For expert sitework contractors and other professionals that you can trust, contact the team at Reliable Contracting!
Sitework Contractors Prepare a Site for Construction
The primary responsibility for sitework contractors is to prepare the worksite for construction. While this seems straightforward, many distinct tasks make up this process, and each worksite presents unique challenges. Clearing the site of debris, old structures, and vegetation is part of the role, but excavation and grading are also critical. These professionals are also responsible for ensuring that the worksite is ready for construction crews and their equipment. They must create a worksite that can safely accommodate workers, machines, and materials throughout the construction process.
What Sitework Contractors Have to Know
Because their responsibilities are so varied, sitework contractors must have a vast knowledge base regarding construction practices, physics, safety protocols, and more. A thorough understanding of soil composition and its effect on a foundation's stability is vital, as is a working knowledge of virtually every aspect of a construction project. These professionals must be intimately familiar with safety best practices and the accommodations necessary to create a safe worksite. They must also know how to locate underground utilities and work around them without incident.
Why Expert Sitework Contractors are Essential
Because so much of their job revolves around safety and site preparation, sitework contractors are critical for any successful worksite. Underground utilities, unstable foundations, and other hazards can present a significant source of danger for construction crews, and an expert sitework contractor must be able to manage all of these potential threats appropriately. Without a qualified professional on board, these hazards can result in accidents that cause bodily harm, negative financial consequences, and construction delays.
ABOUT RELIABLE CONTRACTING
Reliable is dedicated to delivering quality products, displaying professionalism within the firm, seeking new opportunities for expansion and profitability, and providing an environment for individual success. If you have a commercial or residential construction project that you need taken care of, please contact Anne Arundel County's largest site-work contractor today by calling 410-987-0313 or visiting our website. You can also follow Reliable Contracting on Facebook, LinkedIn, Pinterest, and Twitter!

Reliable Contracting Company serves the following and surrounding counties: Annapolis, Queen Anne's, Anne Arundel, Baltimore, Baltimore City, Calvert, Caroline, Charles, Howard, Prince George, St. Mary's, Talbot, and Washington D.C.