Proud Recipient of the NAPA Diamond Achievement Award

Reliable Contracting Company, Inc. operates a NAPA recognized asphalt plant location in Gambrills, Maryland affording us unequaled reach for asphalt projects in the Baltimore, Annapolis metropolitan areas as well as the suburban and government areas of Maryland surrounding Washington D.C.
Hot, Cold or Warm Mix Asphalt
Reliable can produce all of today's high-performance asphalt paving products, or can tailor a mix or installation to suit your project's specific needs. Our quality control lab and certified technicians ensure consistency.
Reliable also produces and stocks a variety of aggregate materials, from sand to stone and offers delivery and installation of these materials as well.
Need it paved? In conjunction with asphalt production, Reliable's professional crews can pave it for you. Our crews can be seen milling and repaving countless state highways, county roads, airport runways, government properties, commercial parking lots and community streets. By controlling the raw paving materials, asphalt production, trucking, and installation, Reliable can provide complete single-source solutions for your Maryland asphalt paving project.
Green Industry Commitment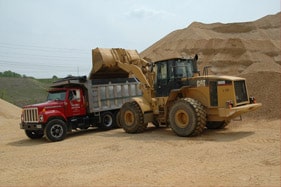 Reliable has always been an innovator in the use of recycled materials whether it is through burning recycled oil for fuel, producing asphalt paving mixes or recycling asphalt and concrete for base materials. In addition, we produce and install warm-mix asphalt, a product that reduces our energy usage and increases the workability of the mix while still meeting rigorous industry criteria for installation and durability. Fulfilling the production requirements of our customers while getting the most beneficial use from our finite resources is fundamental to Reliable's environmental commitment.
Plant Location:
Waugh Chapel Plant
2641 Brickhead Road
Gambrills, MD 21054
Plant, Plant Office, and QC Lab: 410-793-0665
Sales – Zeenat Timm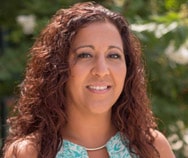 Contact Zeenat for a free quote on material and delivery.
410-987-0313
[email protected]
Plant Manager – Nathan Scrivener
410-793-0665
[email protected]
Lab Director – Matt Clark
410-793-0665
[email protected]
PRODUCTS
Our materials production facilities can supply a full range of asphalt and aggregate materials for your construction project. We serve Millersville, Gambrills, Fort Meade, Odenton, Crofton, Baltimore, Bowie, Waldorf, White Plains, La Plata, Kent Island, Laurel & Severna Park areas.
Please note, for safety reasons, our facilities are not open to the general public. Only commercial dump trucks with skilled drivers are permitted. For delivery for your residential project needs, call 410-987-0313.
Asphalt Materials
Hot Mix Asphalt
High Performance Cold Mix
Warm Mix Asphalt
Porous Asphalt
Aggregate, Sand and Related Materials
Waugh Chapel (Crofton), Maryland Facility
Bioretention Soils and Top Soil
Fill Dirt and Compactable Fill
Mason Sand
Recycled Stone
Washed Pea Gravel
CR 6 Stone
#2 Stone
#10 Stone Dust
#57 Stone
Clay & Clay Core Material
Screened Topsoil
Unscreened Topsoil
RBRG
Riprap
RCR 6
RC 2
Tack Coat (5 Gallon Pails)
Bulk Tack
Materials Accepted at our Waugh Chapel (Crofton) Facility
Clean Broken Asphalt
Clean Broken Concrete
Compatible Fill Dirt