Since 1928, our family business has earned its reputation as a leading commercial and residential development contractor by providing service and quality that is second to none. Reliable Contracting Company, Inc. is now one of Maryland's largest site-work contractor, boasting more than 400 employees, 100 trucks and 250 pieces of earthmoving equipment.
We offer a wide variety of services for site development and property maintenance needs including:
We are also one of Central Maryland's leading asphalt manufactures with a NAPA recognized location in the heart of Anne Arundel County. We carry a variety of aggregate materials for various construction and pavement needs. Reliable Contracting also provides quality trucking needs with a wide service area including: Millersville, Gambrills, Fort Meade, Odenton, Crofton, Baltimore, Bowie, Waldorf, White Plains, La Plata, Kent Island, Laurel and Severna Park. We also serve the following counties: Anne Arundel County, Prince George's County, St. Mary's County, Charles County, Montgomery County, Baltimore County, Kent County, Queen Anne's County and Howard County.
Today, Reliable Contracting is managed by the third generation of the Baldwin family: Jay Baldwin was elected as our corporate President in 2002 when his father, Tom Baldwin retired as President after 52 years of service to the company. John T. Baldwin, Jr., who has been with the company nearly four decades, now serves as COO and executive vice president. Patricia Baldwin has served as Reliable's Secretary/Treasurer for the last two decades. In fact, over a third of our employees have been with the firm for 10 years or more, and many represent their family's second or third generation of Reliable employees. However, Reliable Contracting beginnings were much more humble.
History
In 1928, brothers Bill and Frank Baldwin purchased a $200 used dump truck and entered the hauling business. It wasn't until 1938 that their first State contract was awarded – for backfilling the bulkheads at St. George Island. With a few more dump trucks, a bulldozer and a handful of employees, the company incorporated in 1942, but the brothers returned to farming after World War II and all but abandoned the construction business. Frank Baldwin's son Tom, a recent college graduate, purchased his father's share of the company in 1950, sought out new business in road construction and excavating, and built the company into a strong and dynamic industry leader.
Timeline
Our Mission
To have a positive and significant impact on the construction industry by setting the standard for excellence in construction services. Reliable is dedicated to delivering quality products, displaying professionalism within the firm, seeking new opportunities for expansion and profitability, and providing an environment for individual success.
Management Team
Collectively, our management team has over 260 years at Reliable Contracting. As an Executive Committee, they have been leading Reliable since 1990 and have expanded into the counties of southern MD, more than doubled the number of employees and reached $100 million in sales. Here is the team that has the skills and expertise to get your job done right:
Joseph G. Baldwin (Jay) – President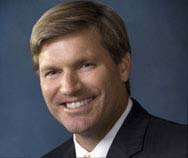 Graduate of University of Maryland, 1986
Full time employee for Reliable since 1986
Named President/CEO in 2002 and represents the company's third generation of family leadership
Ernst & Young Entrepreneur Of The Year® 2007 Award in the Construction and Contracting Services category in Maryland
Past President of Maryland Highway Contractors Assoc.
Past President of the Associated Builders and Contractors (Chesapeake Chapter)
Past President of the Anne Arundel County Utility Contractors Assoc.
Board of Directors of the Maryland Asphalt Association
Board of Directors of Anne Arundel Health Systems Foundation
Appointed to The Governor's Commission on Regulatory Reform in 2015
Patricia M. Baldwin – Treasurer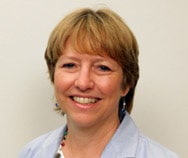 Secretary/Treasurer of Reliable Contracting since 1999
Master of Business Administration Degree, Loyola College, Baltimore MD
28 years experience in development of commercial and residential subdivisions and property management
MD General Assembly Unemployment Insurance Oversight Committee, NFIB Representative
Anne Arundel Workforce Development Corporation, Chairman of the Board
BB&T Advisory Board Member
NFIB Leadership Council Chairman
West Anne Arundel County Rotary Club, Board Member
West Anne Arundel Co. Chamber of Commerce, Past President
John T. Baldwin, Jr. – C.O.O. and Executive Vice President of Operations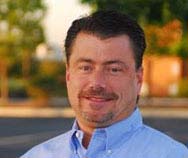 Bachelor of Science Degree, Elon College, N.C
Became part Owner in 2003 as a member of the company's third generation
Over 30 years at Reliable Contracting working as an Operator, Foreman, Superintendent, General Superintendent and Operations Manager for the Grading and Utility Divisions
Promoted to Vice President of the Grading and Utility Divisions in 2016
Member of Mid-Atlantic Equipment Managers Association
Robert K. Scrivener – C.O.O. and Executive Vice President of Asphalt and Paving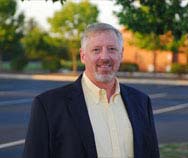 Liberal Arts Degree from Christendom College, Front Royal, VA
Over 30 years with Reliable Contracting Company, Inc. beginning as a Quality Control Director. Moved onto Plant Manager, Project Manager and Asphalt Division Manager
Promoted to Vice President of Plants and Asphalt Division in 2016
MD Asphalt Association Board of Directors since 1995 and Past Chairman
MD Transportation Builders and Materials Association – Member of the Board of Directors
Former MD Aggregates Association – Board of Directors and Chairman of the Technical Committee
National Asphalt Pavement Association –Quality in Construction subcommittee member
Arundel High School Business Advisory Board member
Christendom College – Board of Directors
Jack Atkinson – Vice President of Project Management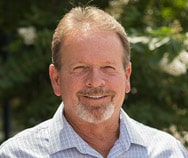 Graduate of Clemson University's Construction Management Academy and also studied Real Estate & Finance at Anne Arundel Community College
Joined Reliable in 1985 as an equipment operator, advanced through the ranks of Grading Foreman, Superintendent, and since 2003, Project Manager
Over 45 years in Construction Industry, specializing in all types of Site Development, Mentoring, and Customer Relations
Promoted to Senior Project Manager overseeing both Private and Commercial Projects in 2016
Mike Sturdevant – Vice President of Estimating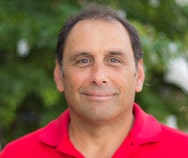 Over 34 years overall construction experience, including surveying, field layout, grading, utility work and paving construction. Also managed hot mix asphalt plant construction and production
Joined Reliable Contracting in 1989 as a project manager and working through 1997. Returned as plant foreman in 2012, and transitioned back to project management in 2014
Promoted to Senior Project Manager in 2016
MD Asphalt Association Board of Directors from 2001 to 2004.
Bob Carrier – Risk and Safety Manager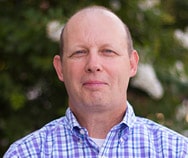 Over 20 years experience overseeing safety training and regulations in the construction and manufacturing industries
Started at Reliable in 2004 as a Safety Officer
North East Technical Services Certified Radiation Safety Officer
MTBMA Safety Committee Member
Willis Insurance Heavy Highway Safety Committee Member
Past Leadership
C. Meade Baldwin – Vice President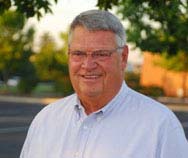 Meade Baldwin Sr., also known as Big Meade, was part of the second generation of the Baldwin family to operate Reliable Contracting. Meade joined Reliable in 1957, and was Reliable's longest-tenured active employee until his passing in 2018.
Meade worked in all phases of the business including field laborer, equipment operator, shop foreman and project manager. From 1987 to 2018, Meade served as Vice President with responsibility over the Asphalt, Concrete and Trucking divisions, as well as truck maintenance. Meade was also past treasurer of the Maryland Asphalt Association.
John T. Baldwin (Jack) – Executive Vice President
Jack Baldwin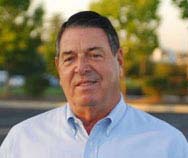 joined Reliable in June of 1961 upon completing high school. Jack worked in various positions within the company including survey crew, office clerk, equipment operator and even spent two years as a truck driver. In 1966, Jack became the shop foreman. In 1972, Jack became grading foreman, followed by a stint as grading superintendant. 
In 1982, Jack initiated Reliable's Utility Division. Some years later, in 1987, Jack was named Vice President  with responsibility for the Utility and Grading Divisions and the Equipment Shop, as well as the purchasing and maintenance of all off-road equipment.
Jack was promoted to Chairman of the Board Emeritus in 2019, shortly before his passing in January of 2020.
William "Bill" Carr – Vice President Southern Maryland Division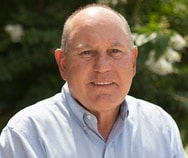 Bill Carr worked over forty years in the construction industry with a background in land surveying. Starting at Reliable in 1985 as a grading foreman, Bill worked his way up to General Manager of our Sourthern Maryland Division. In 2016, Bill was named Vice President of Reliable's Sourthern Division. He served Reliable for nearly 37 years before retiring in December of 2021. We wish Bill the best and hope he is enjoying his retirement years.
Robert Secoura Sr. – Vice President Estimating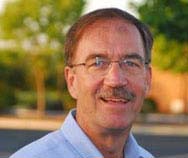 After attending UMBC, Rob joined Reliable in 1978, working in the construction estimating department for his entire career. In 1981 Rob became the estimating division manager. Rob was promoted to Vice President of Estimating in 2016. Rob retired in December 2021 after a nearly 44 year career. We hope Rob enjoys a well deserved retirement.
C. Meade Baldwin Jr. – Truck Division Manager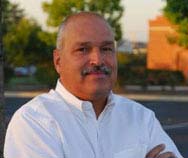 Little Meade, or Meadie as he is called, was part of Reliable's third Baldwin generation to manage the company and trucking division. Meade worked for Reliable throughout high school as our truck clerk and concrete laborer. He became a Truck Driver in 1981, and also an assistant Truck Foreman. Officially named Truck Foreman in 1991, and transitioned to Truck Division Manager.  Meade served almost 44 years at Reliable before retiring in December of 2019. He leaves behind a long legacy at Reliable. 
Affiliations
Reliable Contracting Company, Inc. is a Proud Member of the following organizations: