We Have the Expertise to Install Water, Sewer & Storm Drains For Any Development
If you require water, sewer, and storm drain infrastructure, you won't find anyone better for the job than Reliable Contracting Co., Inc. We have six mainline crews and three punch-out crews to get the job done properly and efficiently. We have over 700 pieces of equipment at our disposal to ensure our crew has everything they need for high-quality results. 
We do every job with a focus on quality, and we see it through to satisfying completion. We run main lines to within five feet of the building, installing the entire infrastructure so that professional plumbers can come in as soon as possible to set up plumbing for the building.
Efficient Drain Installations from Reliable Contracting Co., Inc.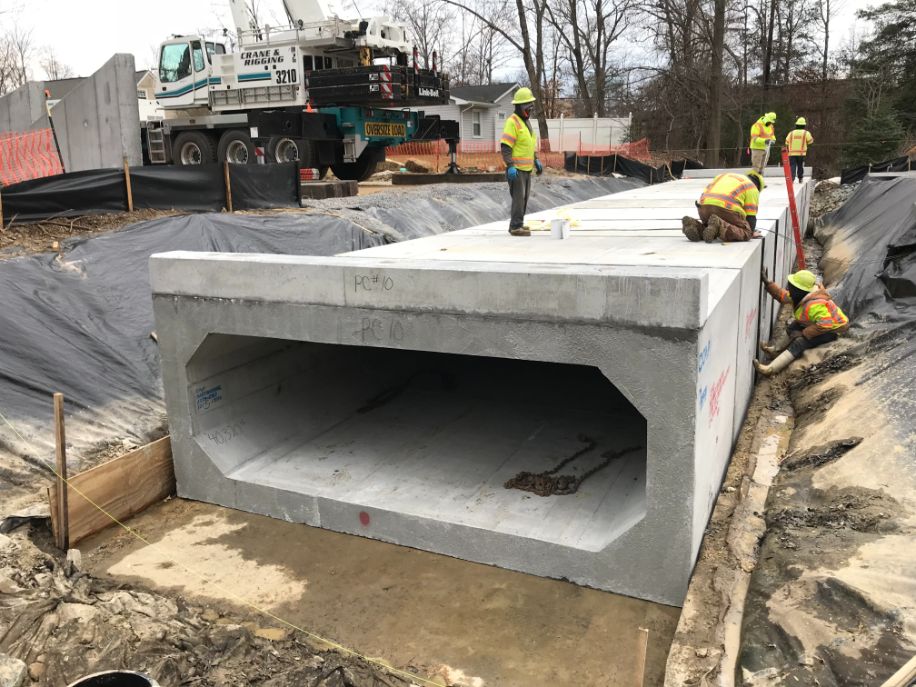 When handling the installation of water, sewer, and storm drains, our focus is on getting the job done ahead of schedule and under budget so that developers can get their Use and Occupancy Permits as quickly as possible.
Every job goes through four phases:
Pre-construction
Mobilization
Site preparation
Job completion
The quicker the job is completed, the sooner a development can move forward in the building process. Lost time is lost money, which is why Reliable Contracting Co., Inc. is focused on getting your development completed and in service. We have the knowledge, expertise, and manpower to finish these jobs ahead of schedule without lowering the quality of the work being done. 
Count on Reliable Contracting Co., Inc. to Handle the Installation of Your Water, Sewer, and Storm Drain Infrastructure
Reliable Contracting Co., Inc. is highly qualified to handle your storm drain needs. We are dedicated to seeing every job through to completion while providing quality services and solutions. What makes us stand out from other companies in our industry?
We serve all sectors, including private, public, local, state, and federal.
We have completed projects for Andrews AFB, Fort Meade, NASA, and NSA.
Our staff has more than 200 years of experience collectively.
We have an extensive inventory of modern specialty equipment that utilizes the latest technology.
We have an exceptional MOD/EMR rating that shows our dedication to safety.
Our company boasts an amazing retention rate—many of our staff have been here for more than 20 years!
We have made an environmental commitment to make the most of our finite resources.
If you are in need of water, sewer, and storm drain services, you can contact Reliable Contracting Co., Inc. today through our online contact form or by calling us at our offices closest to you.