Gain Visual Appeal & Enhanced Functionality With Stamped Concrete
One of the best ways to beautify your property is with stamped concrete. This is a relatively inexpensive and versatile option that is ideal for adding visual interest. It costs less than natural stone or concrete pavers, making it an economical option that still has much to offer in terms of looks and functionality.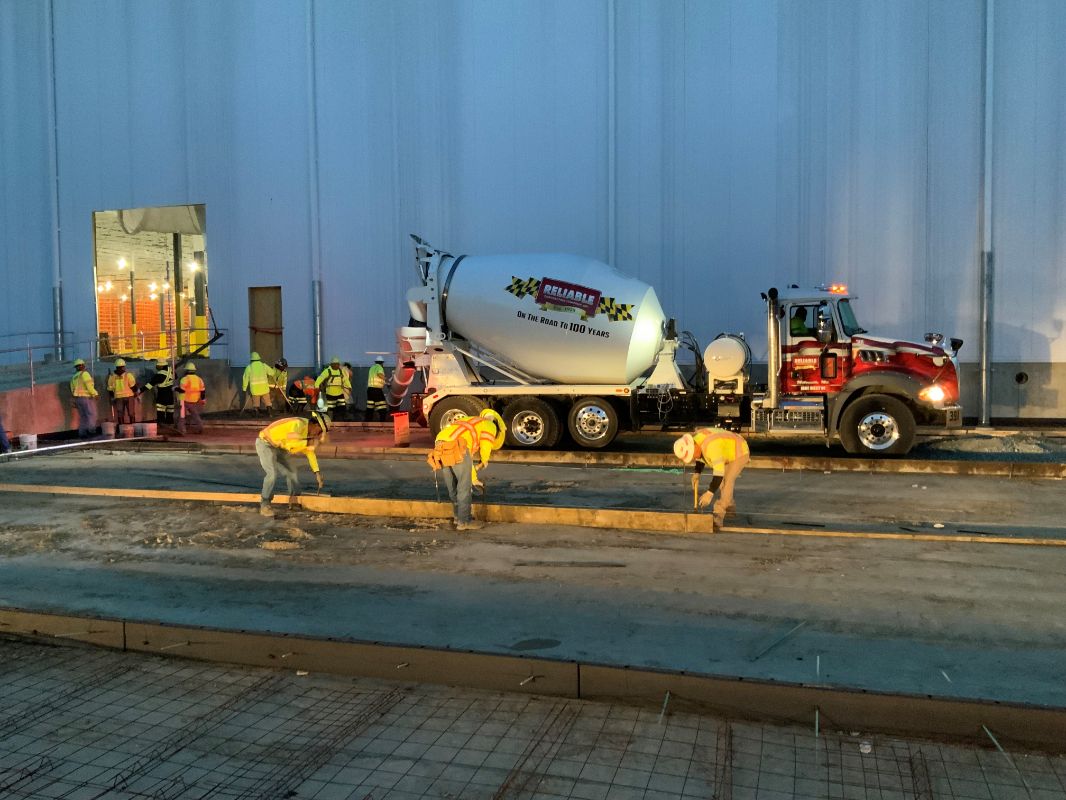 In addition to the concrete being stamped with stunning patterns, it can also be done in many different eye-catching colors. Areas where stamped concrete is a great option for enhancing the look of your property include, but are not limited to:
Gardens
Fountains
Resting areas
Pool decks
Patios
Stamped concrete is also the perfect choice for denoting areas of import while also giving them a nice facelift. This can include spaces such as:
Crosswalks
Entrances
Sidewalks
Walkways
Roadways
Using stamped concrete in various colors is an effective way to call attention to an area, which can help to direct foot traffic or lead people to different areas of the property.
Stamped Concrete Maintenance Services
Some varieties of stamped concrete will need to be resealed annually in order to maintain its aesthetic integrity, which helps to prevent cracking and other issues that could ruin the visual appearance of your stamped concrete. Additionally, some stamped concrete may benefit most from a bit of upkeep from the client throughout the year. Reliable Contracting Co., Inc. will provide you with easy maintenance guidance so you understand how to keep your stamped concrete beautiful year after year. 
If needed, Reliable Contracting Co., Inc. can remove old concrete and provide regrade services followed by resurfacing with new stamped concrete as needed. We are dedicated to keeping your stamped concrete beautiful and functional.
Where to Install Stamped Concrete
Reliable Contracting Co., Inc. is prepared to install stamped concrete for private, public, commercial, and government properties. There's really no limit!
Subdivisions
Developments
Hospitals
Hotels
Office complexes
Sports arenas
Airports
Local streets
City sidewalks
City streets
State highways
Call Reliable Contracting Co., Inc. For Your Stamped Concrete Services
Reliable Contracting Co., Inc. is highly qualified to handle your various stamped concrete needs. We see every project through to completion while providing skilled services and solutions. So how do we set ourselves apart from the competition?
We serve all sectors, including private, public, local, state, and federal.
We have completed intensive projects for Andrews AFB, Fort Meade, NASA, and NSA.
Our staff has more than 200 years of experience collectively.
Our company boasts an amazing retention rate—many of our staff have been here for more than 20 years!
We have an extensive inventory of modern specialty equipment that utilizes the latest technology.
We have an exceptional MOD/EMR rating that shows our dedication to safety.
We have made an environmental commitment to make the most of our finite resources.
If you are in need of high-quality stamped concrete services, you can contact Reliable Contracting Co., Inc. today through our online contact form or by phone at our offices closest to you.