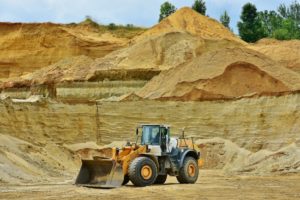 Green construction practices and worksite safety are essential in any project, but many folks have no idea how much of a role clean fill dirt plays in safe construction. While it may seem like an oxymoron, "clean dirt" is a term that is used to describe soil that meets certain specifications with respect to contaminants. Using the appropriate fill material is crucial for any grading project, and using dirt that is not clean can have some severe negative impacts on your project and your business. Here are some key points to know about clean fill dirt and its use in construction.
What Makes Dirt Clean?
While most people would say that dirt can never be truly "clean," it can be free of contaminants and residues that are harmful to people or the environment. Clean fill dirt is generally defined as a soil mixture (which often contains rock, used pavement, and other aggregates) that is free of pollution, contamination, or hazardous substances. Every state and local government has their own regulations with regards to this material, so it is essential to consult an experienced professional when sourcing and using your fill.
Why is Clean Fill Dirt Important?
If you are using fill material to level out a hill or top off a ditch, it may seem like what you are using to fill the space is not that important. However, the compounds within your fill dirt will likely leach out into the surrounding area over time. Things like arsenic, combustibles, radioactive substances, and human waste are just some of the things that can make their way into the dirt. By using clean fill dirt, you can help ensure that these contaminants do not find their way into our local forests, fields, and waterways. At Reliable Contracting, we are committed to green construction practices, especially when they protect Maryland's ecosystems.
What Happens When You Use Contaminated Dirt?
Many major consequences can occur if you use inappropriate fill material for a project. Your site may not be able to be graded and compacted properly due to imperfections in your soil mixture. Your project can be responsible for hazards like E. coli, asbestos, and radiation spilling out into the surrounding area. Not only is this catastrophic for nearby people and wildlife, but using dirty fill can open your business up to lawsuits, fines, and more. Avoid these fines and hazards by consulting the experts at Reliable Contracting for your next project.
ABOUT RELIABLE CONTRACTING
Reliable is dedicated to delivering quality products, displaying professionalism within the firm, seeking new opportunities for expansion and profitability, and providing an environment for individual success. If you have a commercial or residential construction project that you need taken care of, please contact Anne Arundel County's largest site-work contractor today by calling 410-987-0313 or visiting our website. You can also follow Reliable Contracting on Facebook, LinkedIn, Pinterest, and Twitter!
Reliable Contracting Company serves the following and surrounding counties: Annapolis, Queen Anne's, Anne Arundel, Baltimore, Baltimore City, Calvert, Caroline, Charles, Howard, Prince George, St. Mary's, Talbot, and Washington D.C.