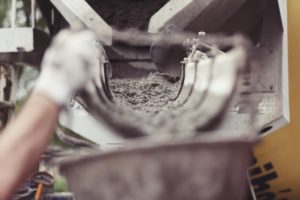 Regardless of your industry and place in the public or private sector, eco-conscious and sustainable practices and policies have never been more critical. If your business or government agency is considering a new construction project, it is essential that you incorporate green construction practices into your plans. Fortunately for clients in Maryland and Washington, D.C., Reliable Contracting has the tools, facilities, and experience necessary to bring the latest in eco-friendly construction to your project. Concrete recycling is just one way that the team at Reliable can help you reduce your negative environmental impact while also benefiting your bottom line.
Concrete Recycling Helps The Environment
Like many other forms of recycling, processing and reusing concrete helps the planet in multiple ways. First, concrete recycling removes used pavement from landfills, limiting the amount of construction waste that contributes to the country's growing landfill crisis. Second, using crushed and reused pavement as a supplement to the virgin aggregate used in paving projects reduces the amount of virgin materials that are used and transported to the worksite. This limits greenhouse gas emissions from transportation while also helping preserve our natural resources. Finally, concrete recycling can often be accomplished within a relatively small geographic area, further reducing transportation emissions to and from landfills, aggregate sources, and distribution centers.
… But It Also Helps Your Bottom Line
While helping the planet is often motivation enough for individuals to make small positive changes, large corporations and government agencies often require a more substantial benefit to adjust their plans to include sustainable options. In addition to the environmental benefits of concrete recycling, this process is also quite cost-effective compared to using entirely virgin materials. Because the reused aggregate is often closer and more readily available than fresh aggregate, transportation costs can be drastically reduced. In addition, reused material is typically much cheaper than virgin aggregate. With the financial and environmental benefits of concrete recycling, utilizing the process in your next project seems like a no-brainer. If you would like to do your part in protecting the environment, contact the team at Reliable Contracting.
ABOUT RELIABLE CONTRACTING
Reliable is dedicated to delivering quality products, displaying professionalism within the firm, seeking new opportunities for expansion and profitability, and providing an environment for individual success. If you have a commercial or residential construction project that you need taken care of, please contact Anne Arundel County's largest site-work contractor today by calling 410-987-0313 or visiting our website. You can also follow Reliable Contracting on Facebook, LinkedIn, Pinterest, and Twitter!
Reliable Contracting Company serves the following and surrounding counties: Annapolis, Queen Anne's, Anne Arundel, Baltimore, Baltimore City, Calvert, Caroline, Charles, Howard, Prince George, St. Mary's, Talbot, and Washington D.C.