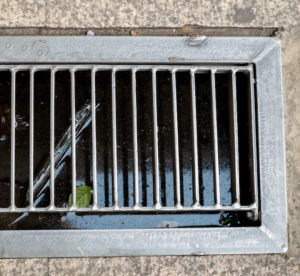 While some eco-conscious homeowners think of small ways to reduce their household's environmental impact, commercial properties have a slew of different challenges to address on a much larger scale. One aspect of a property's environmental impact that business owners in Maryland must consider is stormwater management. Both Maryland and Washington, D.C. have a vast network of waterways, wetlands, and forests that are in close proximity to urban, industrial, commercial, and residential developments. In this blog, we will discuss a few different stormwater mitigation methods that your commercial property can utilize to protect Maryland's habitats and water supply.
Culverts and Storm Drains
Storm drains and culverts are common tools for redirecting stormwater, and they have been mainstays in stormwater mitigation for a very long time. Culverts and storm drains work by redirecting excess water into nearby waterways and water systems. While many properties still use these methods today, disposing of stormwater in this fashion can have some negative effects in the long term. When storm drains redirect water to other locations, this can deplete groundwater resources at the primary location while lowering water quality at the disposal site. Although storm drains and culverts are still viable methods of stormwater management, the following options can have a more positive environmental impact.
Retention Basins
Another method of managing stormwater runoff is collecting it in retention basins. Retention basins are water features that are designed to collect and hold stormwater. Many of these structures incorporate wetland vegetation into their design, which helps purify the water and encourage it to return to local water tables and aquifers. Retention basins are incredibly useful, both in preventing flooding and in keeping groundwater sources clean and replenished.
Bioswales
Bioswales are similar to both storm drains and retention basins. Like storm drains and culverts, bioswales are structured in a way that they remove stormwater from the primary location. However, bioswales utilize meandering designs and vegetation in order to function similarly to retention basins. Like basins, bioswales encourage stormwater to seep into the surrounding soil and vegetation, recharging the local water table. If your property is in need of a retention basin, pond retrofit, or other stormwater mitigation service, consult the experts at Reliable Contracting. When you work with Reliable, you are working with a dedicated and experienced team that emphasizes safety, customer service, and green construction practices.
ABOUT RELIABLE CONTRACTING
Reliable is dedicated to delivering quality products, displaying professionalism within the firm, seeking new opportunities for expansion and profitability, and providing an environment for individual success. If you have a commercial or residential construction project that you need taken care of, please contact Anne Arundel County's largest site-work contractor today by calling 410-987-0313 or visiting our website. You can also follow Reliable Contracting on Facebook, LinkedIn, Pinterest, and Twitter!

Reliable Contracting Company serves the following and surrounding counties: Annapolis, Queen Anne's, Anne Arundel, Baltimore, Baltimore City, Calvert, Caroline, Charles, Howard, Prince George, St. Mary's, Talbot, and Washington D.C.