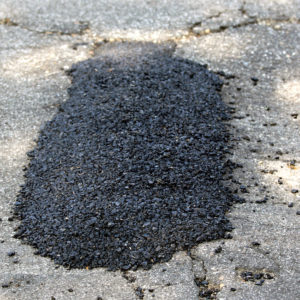 When most folks see construction crews working on the roads in their neighborhood, they only think about the potential inconvenience that that construction might cause. However, community asphalt repairs bring countless benefits to neighborhoods and towns. Aside from creating smoother and safer roads, paving work creates opportunities for employment and better living conditions for those who live nearby. Keep reading to learn more about some of the ways that community asphalt repairs can benefit your neighborhood.
Smoother and Safer Roads
When roads fall into a state of disrepair, potholes and uneven pavement can create an unsafe surface for driving. By repairing these imperfections or repaving the road, communities can ensure that their streets are as safe as possible. Ruts and potholes can cause unnecessary obstacles for drivers, and Maryland's winter weather only exacerbates these hazards. Not only do asphalt repairs represent a valuable investment in local infrastructure, but they also provide a smoother driving experience that can prolong the life of your car. Bumpy roads can wreak havoc on an already shaky suspension, and one stray pothole can ruin your tire or wheel. Although detours from construction may add a few minutes to your commute today, they can add years to the life of your vehicle.
Job Opportunities
The workers on a paving crew have to come from somewhere. Reliable has been serving Anne Arundel County and surrounding areas for over 90 years, and we have been hiring locals for just as long. When there is paving work to be done in our communities, there are more opportunities for jobs in construction and related fields. Not only do community asphalt repairs create a more beautiful and safe environment for locals, but they also help community members provide for their families.
Green Construction Practices
While the smell of fresh asphalt might not be everyone's favorite, this temporary odor is the byproduct of a process that is becoming increasingly eco-friendly as technological advancements are made. At Reliable Contracting, we strive to use green construction practices to reduce the carbon footprint of our projects. From concrete and aggregate recycling to using warm mix asphalt, we do our best to preserve natural resources and keep our communities clean.
ABOUT RELIABLE CONTRACTING
Reliable is dedicated to delivering quality products, displaying professionalism within the firm, seeking new opportunities for expansion and profitability, and providing an environment for individual success. If you have a commercial or residential construction project that you need taken care of, please contact Anne Arundel County's largest site-work contractor today by calling 410-987-0313 or visiting our website. You can also follow Reliable Contracting on Facebook, LinkedIn, Pinterest, and Twitter!

Reliable Contracting Company serves the following and surrounding counties: Annapolis, Queen Anne's, Anne Arundel, Baltimore, Baltimore City, Calvert, Caroline, Charles, Howard, Prince George, St. Mary's, Talbot, and Washington D.C.