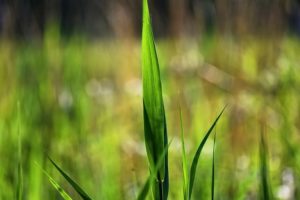 As the summer continues, folks in Maryland and the District of Columbia must deal with a seemingly endless slog of scattered summer storms. While the odd thunderstorm or light shower doesn't present too much of an issue, complications can arise when we see massive downpours back to back. Stormwater management systems are built into the fiber of our region's infrastructure, but modern bioretention systems bring elegance and a touch of nature into stormwater management. In this blog, we'll explore some of the basic principles of bioretention systems.
What is Bioretention?
In short, bioretention is a process that removes debris and contaminants from stormwater runoff. However, modern bioretention systems are much more nuanced than that. Rather than holding runoff in a large detention pond or funneling it away through storm drains and culverts, bioretention systems utilize biological and mechanical filtration to process stormwater in place and reintroduce it to the surrounding environment. Bioretention systems often include trees, aquatic or semi-aquatic plants, and layers of different fill materials to filter the runoff naturally.
How Bioretention Systems Meet Specific Goals
When stakeholders and construction professionals plan to install bioretention systems, they must consider all kinds of data. An area's average rainfall, elevation, grading, and potential for 100-year storms must all be taken into account during the planning stages to create a system that can meet the area's needs. This is particularly important in urban areas or other places where square feet come at a premium. Once the location's stormwater management needs are properly assessed, construction professionals can design a bioretention system that can meet these needs. Slight adjustments to the overall layout, outlets, drains, mechanical filtration/fill materials, and plant species can all have an impact on the system's ability to process stormwater in an effective and timely fashion.
Why Bioretention Systems are Important in Maryland
We've discussed at length the environmental benefits of bioretention systems and stormwater management. Indeed, these systems are crucial in protecting Maryland's waterways and wetlands. Still, the benefits of these systems don't stop there. With proper stormwater management, property owners and passersby don't have to worry about standing water and massive puddles on streets, sidewalks, and other surfaces. Stormwater management systems (including those that utilize bioretention principles) ensure that massive amounts of standing water and stormwater runoff are not allowed to damage structures or present a risk to people.
ABOUT RELIABLE CONTRACTING
Reliable is dedicated to delivering quality products, displaying professionalism within the firm, seeking new opportunities for expansion and profitability, and providing an environment for individual success. If you have a commercial or residential construction project that you need taken care of, please contact Anne Arundel County's largest site-work contractor today by calling 410-987-0313 or visiting our website. You can also follow Reliable Contracting on Facebook, LinkedIn, Pinterest, and Twitter!

Reliable Contracting Company serves the following and surrounding counties: Annapolis, Queen Anne's, Anne Arundel, Baltimore, Baltimore City, Calvert, Caroline, Charles, Howard, Prince George, St. Mary's, Talbot, and Washington D.C.