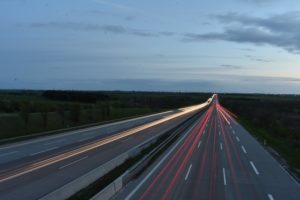 As we celebrate the anniversary of our nation's independence, many Americans are getting out to celebrate. Camping, traveling, and visiting friends and family can provide us all with a chance to relax, recharge, and reflect on some of the most valuable parts of the American experience. Still, without a robust, well-designed, and widespread system of infrastructure, these Independence Day excursions (and many other aspects of our daily lives) wouldn't be the same. Highway contractors, engineers, and construction laborers work hard to create safe roads for us all. As you enjoy all of the festivities that the Fourth of July has to offer, take a moment to reflect on the infrastructure that makes it all possible — and make sure to celebrate responsibly if you plan on sharing the road.
Highway Contractors Give the Benefits of Infrastructure on Every Scale
When highway contractors create new roads, add lanes, or improve existing infrastructure, they can have a massive impact on countless individuals and communities in the region. While many people think of infrastructure as something that connects an area with distant states and cities, it can also be crucial for transportation on a smaller scale. Well-maintained roads allow businesses to transport products, both locally and over long distances. Safe, smooth pavement lets Americans travel to work, school, and wherever else they please, all with minimal risk of incident. A strong system of infrastructure also allows communities to enjoy the benefits of having visitors: an influx of tourists, customers, or commuters can work wonders for local economies.
Experienced Highway Contractors Create Reliable, Long-Lasting Roads
Highway contractors and stakeholders must consider the long-term impact of the paved surfaces they create. Using suitable types of asphalt, grading areas properly, and installing asphalt in the right way can help highway contractors make roads that will last. When technology advances, potholes worsen, or an area's traffic needs change, highway contractors must work with government officials and other construction professionals to provide safe, effective, and long-lasting solutions. Choosing an experienced highway contractor is vital.
Infrastructure Creation Doesn't End with Highway Contractors
Highways are just one part of our nation's massive infrastructure. City streets, small-town roads, and airport runways can be just as crucial for commerce and travel, and asphalt is a standard material for each of these applications. Asphalt paving professionals can help improve our nation's infrastructure with almost any project, from patching potholes in the suburbs to installing a new runway at an international airport.
ABOUT RELIABLE CONTRACTING
Reliable is dedicated to delivering quality products, displaying professionalism within the firm, seeking new opportunities for expansion and profitability, and providing an environment for individual success. If you have a commercial or residential construction project that you need taken care of, please contact Anne Arundel County's largest site-work contractor today by calling 410-987-0313 or visiting our website. You can also follow Reliable Contracting on Facebook, LinkedIn, Pinterest, and Twitter!

Reliable Contracting Company serves the following and surrounding counties: Annapolis, Queen Anne's, Anne Arundel, Baltimore, Baltimore City, Calvert, Caroline, Charles, Howard, Prince George, St. Mary's, Talbot, and Washington D.C.