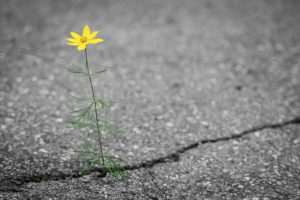 Construction professionals are responsible for thinking about their projects from a variety of standpoints: environmental impacts, budgetary limitations, and usability are all standard concerns. However, one unique aspect of the construction industry is the need for products to last for many, many years. Experts in construction look at their projects not only in terms of their current usability, but in terms of how they will age and change over time. Asphalt recycling is one way that stakeholders can create strong, durable surfaces in the present while also giving a gift to those in the future. In this blog, we explore some of the current and future benefits of asphalt recycling for projects in Maryland.
Asphalt Recycling Helps Us Now
When old asphalt surfaces and structures are decommissioned, demolished, or expanded, where does the waste go? In some cases, spent pavement can be collected, processed, and used in place of fresh aggregate in new pavement. Asphalt recycling helps stakeholders in the here and now by offering a cost-effective solution for both disposing of old pavement and sourcing affordable aggregate material. Instead of paying for the significant transportation and disposal fees associated with demolition and repaving, stakeholders can send their old pavement to a recycling facility or reuse it on site. Purchasing recycled pavement is often much more affordable than sourcing virgin materials for aggregate, too.
Asphalt Recycling Also Helps Us Later
Paving contractors don't just perform asphalt recycling for the short-term benefits. This process, along with other green construction practices, helps limit construction's carbon footprint and preserve our planet's natural resources. Asphalt recycling typically reduces transportation emissions, minimizes the need to harvest virgin resources, and eases the strain on our already overworked landfills. These aren't the only long-term benefits, either. By investing in durable, high-quality, and long-lasting roads, we can reduce the need for repaving in the future. Keeping our roadways in good condition through superior installation, maintenance, and repair helps us minimize the costs and emissions associated with asphalt paving and construction. Reliable Contracting is proud to incorporate asphalt recycling and other green construction practices into our work, helping our planet now and in the future.
ABOUT RELIABLE CONTRACTING
Reliable is dedicated to delivering quality products, displaying professionalism within the firm, seeking new opportunities for expansion and profitability, and providing an environment for individual success. If you have a commercial or residential construction project that you need taken care of, please contact Anne Arundel County's largest site-work contractor today by calling 410-987-0313 or visiting our website. You can also follow Reliable Contracting on Facebook, LinkedIn, Pinterest, and Twitter!

Reliable Contracting Company serves the following and surrounding counties: Annapolis, Queen Anne's, Anne Arundel, Baltimore, Baltimore City, Calvert, Caroline, Charles, Howard, Prince George, St. Mary's, Talbot, and Washington D.C.