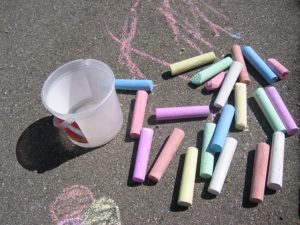 Roads, driveways, and parking lots are vital parts of any community's infrastructure. Homeowners associations, local governments, and residential developers are often responsible for maintaining paved surfaces in neighborhoods. Still, the impact of community asphalt repairs is felt most strongly by residents and members of the community. Summer is the perfect time for stakeholders to consider community asphalt repairs, allowing residents to enjoy patched roads and newly-paved surfaces all summer long!
Why Summer is Ideal for Community Asphalt Repairs
While some paving projects can be done year-round in Maryland, summer is ideal for many types of asphalt repair. Hot mix asphalt is a paving staple, and it requires warm temperatures for well-executed application and even cooling. Performing maintenance during the late spring and summer months also allows stakeholders to wait until after the year's last frost. Freezing temperatures can worsen potholes and fissures in roads, and waiting until the threat of frost has passed can give a more complete picture of the repairs that are needed.
Keep Roads Safe and Usable with Community Asphalt Repairs
Fixing potholes isn't just about improving the neighborhood's appearance. Potholes, uneven pavement, and fissures can present significant safety hazards for drivers and pedestrians alike. In the worst-case scenario, hitting a large pothole at the wrong angle can cause drivers to lose control of their vehicles. In other cases, potholes can damage tires and wheels, accelerate wear on suspension systems, and act as a general nuisance for drivers. Fixing potholes and cracks early can help prevent them from getting worse, and refinishing a road can give your neighborhood a fresh, safe surface for driving, walking, and cycling.
Not Sure About Summer? Consider Asphalt Repairs in Fall or Winter!
A freshly fixed road provides the perfect backdrop for bicycling and summertime play, but community asphalt repairs aren't always in the cards for early summer. Neighborhoods that postpone paving projects for whatever reason don't have to wait until the next summer for maintenance. Fixing paved surfaces in the summer, fall, and winter can also have benefits, particularly in terms of cost and scheduling. Paving contractors typically have greater flexibility and availability in the cooler months.
ABOUT RELIABLE CONTRACTING
Reliable is dedicated to delivering quality products, displaying professionalism within the firm, seeking new opportunities for expansion and profitability, and providing an environment for individual success. If you have a commercial or residential construction project that you need taken care of, please contact Anne Arundel County's largest site-work contractor today by calling 410-987-0313 or visiting our website. You can also follow Reliable Contracting on Facebook, LinkedIn, Pinterest, and Twitter!

Reliable Contracting Company serves the following and surrounding counties: Annapolis, Queen Anne's, Anne Arundel, Baltimore, Baltimore City, Calvert, Caroline, Charles, Howard, Prince George, St. Mary's, Talbot, and Washington D.C.