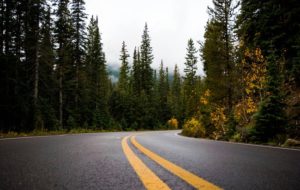 Summer is primetime for paving. Laying new roads, fixing cracks and potholes, and sealcoating existing surfaces are all on the menu for the warmer months in Maryland, and hot mix asphalt is perhaps the most popular choice for paving this time of year. Hot mix asphalt (or HMA) is known for its incredible durability, weather resistance, and water-repellent properties. The warm weather creates the perfect environment for HMA to spread and cure. Your neighborhood is likely full of hot mix asphalt surfaces, but what goes into making HMA in the first place? Let's find out!
Building Blocks of Hot Mix Asphalt
Although the material can be found in nature, asphalt is most often produced by processing petroleum. Petroleum is extracted from the earth, sent to oil refineries, and processed into various petroleum products. Asphalt is one of these products, and it is also known as pitch or bitumen. Bitumen is a sticky black substance that is used as a binder in paving. Paving crews and manufacturers combine bitumen with aggregates like crushed stone and recycled pavement. In the case of hot mix asphalt, this mixture must be kept at high temperatures throughout the entire process, from manufacture to compaction.
Hot Mix Asphalt in Your Town
Because HMA is ideal for large pours, people can typically find HMA surfaces all around them. Highways, city streets, driveways, airport runways, playgrounds, and parking lots are just some of the popular uses for this durable material. Paving and repairing these surfaces isn't just good for infrastructure; installing hot mix asphalt has the added benefits of improving safety for drivers and pedestrians, facilitating travel and tourism, and bringing employment opportunities to the area.
How Mix Asphalt and the Environment
At Reliable Contracting, our commitment to green construction practices means considering the environmental impact at every step of our projects. Although some paving alternatives like CMA and WMA can be more eco-friendly, these materials aren't ideal for large, high-traffic surfaces. Asphalt manufacturers and road crews have many tools at their disposal to minimize the negative environmental impact of paving, including recycling old pavement, using WMA when appropriate, and capturing and reusing particulates released in the manufacturing process. HMA facilitates safe, smooth travel and makes the world go 'round — and green construction practices used to create and install it help preserve our planet.
ABOUT RELIABLE CONTRACTING
Reliable is dedicated to delivering quality products, displaying professionalism within the firm, seeking new opportunities for expansion and profitability, and providing an environment for individual success. If you have a commercial or residential construction project that you need taken care of, please contact Anne Arundel County's largest site-work contractor today by calling 410-987-0313 or visiting our website. You can also follow Reliable Contracting on Facebook, LinkedIn, Pinterest, and Twitter!

Reliable Contracting Company serves the following and surrounding counties: Annapolis, Queen Anne's, Anne Arundel, Baltimore, Baltimore City, Calvert, Caroline, Charles, Howard, Prince George, St. Mary's, Talbot, and Washington D.C.