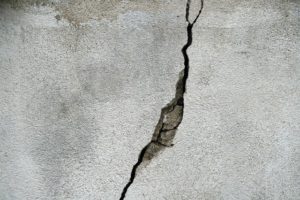 Concrete is ubiquitous in Maryland's residential communities, urban areas, and virtually anywhere else that sees pedestrians or vehicles. Like any other material, concrete can sustain damage and wear over time. A cracked sidewalk, ramp, or curb can be an eyesore, and concrete that is broken or chipped can present a significant safety hazard. Decision-makers throughout Maryland can help ensure that the properties they manage are kept well-maintained with community concrete repairs from Reliable Contracting.
Benefits of Prompt Community Concrete Repairs
Cracks are an unfortunate reality for concrete surfaces in Maryland and throughout the country. The material can crack with regular use, and the region's winter freeze-thaw cycles can accelerate this process. Significant pits, holes, or cracks can create a tripping hazard for passersby, creating a liability nightmare. Even small cracks can be a problem, and they grow particularly quickly in the winter. Additionally, water can seep into small fractures in concrete, weakening the foundation and structure as a whole. Prompt community concrete repairs mitigate the effects of damaged concrete surfaces.
Addressing Damage
There are a few ways for property owners and managers to address concrete damage. Professional crack repair can help seal any fissures in concrete surfaces, preventing them from creating a tripping hazard or growing larger. For surfaces that have been significantly damaged, replacing the entire slab may be necessary. Consulting a reputable concrete contractor for repair is vital to creating long-lasting repairs.
Preventative Maintenance
In addition to community concrete repairs done after the fact, there are a handful of preventative measures that can preserve concrete surfaces and make them look their best. Routine cleaning can prevent stains from setting in, and eliminating any weeds or plants growing between concrete slabs is also helpful. A good concrete sealer or finish can further protect against stains. Many products require routine reapplication, and working with an experienced and trustworthy concrete contractor over the long term is critical. Property managers should also consider winter-specific preventative maintenance. Using an appropriate deicer, as well as applying the right amount at the right time, can limit cracks, wear, and damage due to ice.
ABOUT RELIABLE CONTRACTING
Reliable is dedicated to delivering quality products, displaying professionalism within the firm, seeking new opportunities for expansion and profitability, and providing an environment for individual success. If you have a commercial or residential construction project that you need taken care of, please contact Anne Arundel County's largest site-work contractor today by calling 410-987-0313 or visiting our website. You can also follow Reliable Contracting on Facebook, LinkedIn, Pinterest, and Twitter!

Reliable Contracting Company serves the following and surrounding counties: Annapolis, Queen Anne's, Anne Arundel, Baltimore, Baltimore City, Calvert, Caroline, Charles, Howard, Prince George, St. Mary's, Talbot, and Washington D.C.