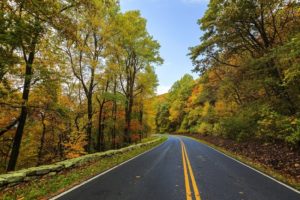 New asphalt paving is an excellent way to refresh the look of any commercial, public, or residential property. Choosing the right type of pavement is a critical part of any project. The material used can have significant impacts on the durability, appearance, and long-term cost of your paved surface. Warm mix and hot mix asphalt are standard options for various projects, but knowing which one to use can be tough. If you're in the planning stages of an asphalt maintenance or paving project, contact the team at Reliable Contracting. Our experts are ready to help!
Differences Between Warm Mix Asphalt and Hot Mix Asphalt
Both warm mix asphalt (WMA) and hot mix asphalt (HMA) are paving products made of bitumen, sand, and coarse and fine aggregates. As the names suggest, WMA is created, transported, and installed at a cooler temperature than HMA. HMA is typically poured when it reaches temperatures of 300 degrees Fahrenheit or more, while WMA contains binders and additives that allow it to be used effectively at lower temperatures.
Uses for Hot Mix Asphalt
Hot mix asphalt is an incredibly common option for many of America's roads and highways due to its flexibility, durability, and weather resistance. One of the most significant limitations of HMA is temperature. Because HMA must be poured at high temperatures, it is often not feasible for projects that are far away from asphalt plants or that must be completed in cold weather. Despite these considerations, HMA remains a popular choice for much of the infrastructure in the U.S. Highways, airport runways, parking lots, and other large-scale paving projects are often excellent candidates for HMA.
Uses for Warm Mixtures
Unlike HMA, WMA can be installed at significantly lower temperatures. This allows paving crews to use the material in a broader range of circumstances. Because it doesn't cool as quickly, WMA can be used on worksites that are a bit further away from asphalt manufacturing plants, and it can be installed on slightly colder days. Another benefit of WMA is that it does not release as many odors or vapors as HMA, making it ideal for use in tunnels or residential areas. Because WMA is more environmentally friendly and cheaper to produce, it is often considered for projects where green construction practices and budget concerns are a priority. Regardless of the type of asphalt your team is considering, contact the asphalt paving experts at Reliable Contracting for help on your next project!
ABOUT RELIABLE CONTRACTING
Reliable is dedicated to delivering quality products, displaying professionalism within the firm, seeking new opportunities for expansion and profitability, and providing an environment for individual success. If you have a commercial or residential construction project that you need taken care of, please contact Anne Arundel County's largest site-work contractor today by calling 410-987-0313 or visiting our website. You can also follow Reliable Contracting on Facebook, LinkedIn, Pinterest, and Twitter!

Reliable Contracting Company serves the following and surrounding counties: Annapolis, Queen Anne's, Anne Arundel, Baltimore, Baltimore City, Calvert, Caroline, Charles, Howard, Prince George, St. Mary's, Talbot, and Washington D.C.