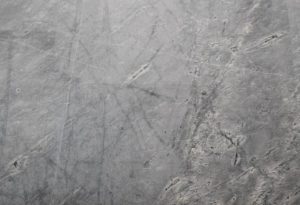 Concrete is a significant contributor to the total amount of construction and demolition waste in the United States each year. When concrete slabs, foundations, and other structures are ripped up, this waste is too often carted off and sent to a landfill. Concrete recycling is an alternative that diverts this material from landfills and allows contractors to repurpose it, reducing a project's carbon footprint and overall cost.
How Concrete Recycling Works
A few processes are used for concrete recycling, each of which is designed to limit waste and reduce the need for virgin aggregate. For projects with uncontaminated concrete (that is, concrete that does not have wood, trash, or other material mixed in), a portable crusher may be used to break up the pavement and reuse it on-site. Crushed recycled concrete can be used for pipe bedding, foundations, and aggregate for new pavement. Another common option involves ripping up the concrete and sending it to a processing facility for recycling. When the material is taken to an exterior processing facility rather than being processed on-site, there are many more recycling options. Both processes are typically more environmentally-friendly than sending the material to a landfill.
Financial and Environmental Benefits
There are many different benefits of concrete recycling, not all of which are environmental. While decreased transportation and mining of virgin aggregate is better for the environment, using recycled concrete is also a more financially-sound choice. The material typically does not involve the high transportation, disposal, and new material costs of tossing out old pavement and replacing it with fresh concrete. Working with a local processing plant significantly reduces the distance that waste and aggregate must travel. Recycled material is also much lighter than virgin aggregate, decreasing transportation costs.
Implementing Concrete Recycling for Future Projects
Projects can incorporate concrete recycling in two ways: by sending waste to a recycling facility and using recycled materials for new construction. Reliable's Waugh Chapel Asphalt Plant and Aggregate Recycling Facility accepts clean concrete, asphalt, and fill dirt for recycling. For projects that require supplies, Reliable Contracting offers riprap, various fill materials, and other recycled stone products. By implementing a concrete recycling program for your worksite, you can help ensure that your project has a smaller carbon footprint and a better bottom line. For more information on Reliable's concrete recycling services, contact our team!
ABOUT RELIABLE CONTRACTING
Reliable is dedicated to delivering quality products, displaying professionalism within the firm, seeking new opportunities for expansion and profitability, and providing an environment for individual success. If you have a commercial or residential construction project that you need taken care of, please contact Anne Arundel County's largest site-work contractor today by calling 410-987-0313 or visiting our website. You can also follow Reliable Contracting on Facebook, LinkedIn, Pinterest, and Twitter!

Reliable Contracting Company serves the following and surrounding counties: Annapolis, Queen Anne's, Anne Arundel, Baltimore, Baltimore City, Calvert, Caroline, Charles, Howard, Prince George, St. Mary's, Talbot, and Washington D.C.