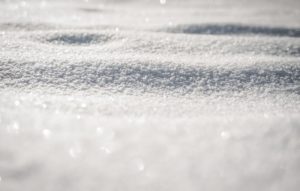 Maryland's weather is notoriously erratic; some days this month seemed downright mild, but a large snowstorm looms on the horizon. From the warm embrace of a warm bed or a cozy chair, the snow and ice can be beautiful and awe-inspiring. However, for business owners and property managers, the prospect of snow and ice means extra maintenance work, safety risks for visitors, and liability issues. Commercial snow removal is essential for all kinds of facilities, and the team at Reliable Contracting offers expert services to keep Maryland properties clear and safe. Here are some of the benefits of commercial snow removal from Reliable.
Commercial Snow Removal is Necessary for Safety
One of the biggest reasons to invest in professional snow removal is safety. When property managers skimp on ice melt, skip shoveling, or fail to address icy conditions altogether, businesses and visitors alike can suffer. Slippery patches of ice can be perilous for visitors, employees, and passersby. The pain and inconvenience of bodily injuries aside, business owners can face a slew of consequences related to poor ice management. Slip-and-fall accidents can present a liability nightmare for businesses, so having a snow removal plan is the safest (and smartest) thing to do.
Commercial Snow Removal Boosts Curb Appeal
Safety and legal concerns aside, professional ice management just makes properties look better. Mounds of snow and ice can be an eyesore, and dirty piles of slush can discourage visitors. Clear parking lots and walkways facilitate safe vehicle and foot traffic, making properties more hospitable. Effective snow removal can also boost curb appeal in the long run. Improper shoveling and ice melt usage can damage plants, wood fences, asphalt, and other structures over time.
Professional Crews are Vital for Commercial Snow Removal
Some facility managers handle icy conditions by presenting shovels and salt spreaders to their on-duty maintenance staff and telling them to get to work. As a result, employees with improper tools and little training or experience become responsible for maintaining clear, ice-free walkways. Working with a team of professionals for commercial snow removal is a much better (and safer) option.
ABOUT RELIABLE CONTRACTING
Reliable is dedicated to delivering quality products, displaying professionalism within the firm, seeking new opportunities for expansion and profitability, and providing an environment for individual success. If you have a commercial or residential construction project that you need taken care of, please contact Anne Arundel County's largest site-work contractor today by calling 410-987-0313 or visiting our website. You can also follow Reliable Contracting on Facebook, LinkedIn, Pinterest, and Twitter!
Reliable Contracting Company serves the following and surrounding counties: Annapolis, Queen Anne's, Anne Arundel, Baltimore, Baltimore City, Calvert, Caroline, Charles, Howard, Prince George, St. Mary's, Talbot, and Washington D.C.