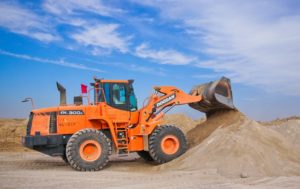 Before breaking ground on any project, government officials and industry leaders must build an effective team of construction professionals to handle the job. Grading contractors are just one feature of a well-rounded team, and these elite professionals are responsible for creating a level, stable surface for foundations, landscapes, roads, and building pads. Finding experienced grading contractors can be as simple as contacting Reliable Contracting — we've provided grading services to our clients since 1928, after all. Still, these tips can help government officials and company decision-makers hire qualified professionals for projects that require grading services.
Experienced Grading Contractors: Not All Projects are the Same
What is the difference between grading the land for a single-family home and a sprawling corporate property? You may not know, but your grading contractor should. The construction professionals you hire should have extensive experience working on projects that are similar to yours. Each type of project has its quirks, and a qualified team of professionals will have experience handling your type of project.
Grading Contractors Follow a Contract and are Appropriately Insured
Does the construction company seem reputable and organized? Your team of professionals should follow a detailed contract that outlines budget requirements, deadlines, and other job specifications. They must also have all of their licenses, insurance policies, and permits in order. Large-scale grading projects can have a lot at stake, and your grading contractor must take their responsibilities seriously — including all of the paperwork.
Look for Favorable Reviews and an Impressive Portfolio
Work with grading contractors who have a solid reputation and a respectable body of work. The professionals you work with should provide excellent services while following budget and timeline concerns, and reviews can reflect what other customers have experienced. A company's portfolio should encompass a variety of different projects while also showing competency in your specific field.
Grading Contractors Should Be Knowledgeable and Resourceful
The fields of grading and excavation are incredibly nuanced and require a great deal of specialized knowledge. Your team should have the experience and training necessary to handle any hurdle that comes their way; the safety and longevity of your facility depend on it! Unexpected structural issues, soil composition problems, and other complications can arise in any project, and your team must be able to adapt.
ABOUT RELIABLE CONTRACTING
Reliable is dedicated to delivering quality products, displaying professionalism within the firm, seeking new opportunities for expansion and profitability, and providing an environment for individual success. If you have a commercial or residential construction project that you need taken care of, please contact Anne Arundel County's largest site-work contractor today by calling 410-987-0313 or visiting our website. You can also follow Reliable Contracting on Facebook, LinkedIn, Pinterest, and Twitter!
Reliable Contracting Company serves the following and surrounding counties: Annapolis, Queen Anne's, Anne Arundel, Baltimore, Baltimore City, Calvert, Caroline, Charles, Howard, Prince George, St. Mary's, Talbot, and Washington D.C.