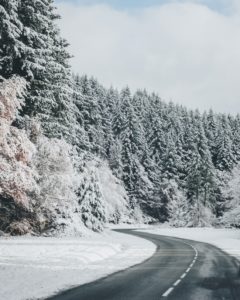 How are paved surfaces built to last? Experienced installation professionals are crucial for a long-lived stretch of pavement, but routine maintenance and ongoing care can be just as important. Winter in and around Maryland can come with harsh weather and even harsher road treatments; salts, deicers, and a relentless freeze-thaw cycle can really take a toll. However, with appropriate maintenance and timely community asphalt repairs, business owners and government officials can ensure their paved surfaces' continued performance.
Seasonal Maintenance Considerations and Routine Community Asphalt Repairs
One of the best ways to keep pavement in good condition long-term is to invest in all necessary maintenance procedures. Things like resurfacing and sealcoating help maintain a protective barrier between the pavement and damage-causing water, sunlight, and chemical residues. Routine crack filling is also critical. Even small cracks can spread or allow ice and salt to enter, causing further damage and asphalt degradation. Working with a team of professionals for routine community asphalt repairs is a valuable investment in the future of Maryland's roads and paved surfaces.
Responsible Ice Melt Usage
There are all kinds of deicers out there, and businesses and government agencies all have their reasons for choosing some salts over others. Gentler compounds like beet juice are becoming popular, but sodium chloride and other salts and fertilizers are still the go-to solutions for ice melt. Using deicing compounds as directed is crucial, and alternatives like beet juice and sand can help reduce the damage sustained over winter. However, great care must be taken to seal any cracks or gaps in the pavement before using sand or other deicers. Ice melt compounds can quickly seep into any fissures or weaknesses, causing significant damage throughout the winter season.
Prompt Community Asphalt Repairs for Larger Issues
Finally, timely repair for larger problems is essential. Small cracks can grow quickly, particularly when Maryland's freeze-thaw cycle is at its most active. Take care to address potholes and other defects without delay. Paving professionals have a variety of tools in their arsenal, including cold patches and hot mix asphalt. By keeping surfaces well-maintained, business owners and municipal decision-makers can help extend the life of their asphalt surfaces.
ABOUT RELIABLE CONTRACTING
Reliable is dedicated to delivering quality products, displaying professionalism within the firm, seeking new opportunities for expansion and profitability, and providing an environment for individual success. If you have a commercial or residential construction project that you need taken care of, please contact Anne Arundel County's largest site-work contractor today by calling 410-987-0313 or visiting our website. You can also follow Reliable Contracting on Facebook, LinkedIn, Pinterest, and Twitter!
Reliable Contracting Company serves the following and surrounding counties: Annapolis, Queen Anne's, Anne Arundel, Baltimore, Baltimore City, Calvert, Caroline, Charles, Howard, Prince George, St. Mary's, Talbot, and Washington D.C.