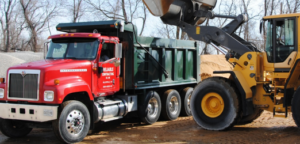 Without our employees, we simply wouldn't be Reliable. Each division, department, and crew at Reliable Contracting is made up of hardworking individuals who give each project their all. In appreciation for their efforts, we would like to recognize the following team members who have regularly gone above and beyond to highlight their skills, prioritize safety, foster teamwork, and demonstrate a strong work ethic.
Fredy Carino: Moravia Blvd & Patuxent River Pad Projects
Fredy Carino and his crew have displayed outstanding work ethic and team efforts in the Moravia Boulevard and Patuxent River Pad projects. Fredy began working for Reliable in 2018 as a Concrete Finisher, and was already being promoted to Concrete Foreman just a year later. He has taken on some of Reliable's largest concrete pours to date: he led the Moravia Boulevard Project's massive 650-yard pour, and a 225-yard concrete pour for the Patuxent River Pad. With the combined experience, skills, and knowledge of himself and his crew, Fredy continues to open up pathways to new opportunities for Reliable. To say that Fredy and his crew have been a welcomed addition to Reliable's growing Concrete Division would be an understatement.
Cesar Rojas: BIO-walls at the Gambrills Microtel Project
We would like to recognize and thank Concrete Foreman Cesar Rojas, including Project Manager TJ Beamer and Concrete Division Superintendent Chris Dell. Reliable hired Cesar in 2018 as the Curb Machine Foreman. To better utilize his talents, we transitioned him to our newly formed Concrete Structure Division. The BIO-walls at the new Microtel in Gambrills, MD were in their beginning stages when Cesar's skills and ability to lead a crew were being recognized by his superiors. They felt it was time to challenge him with a larger and more complex project. Without hesitation and with a slight smirk, Cesar jumped on the opportunity for himself and his crew. This project was initially bid by a longtime subcontractor who estimated an expense of $190,000.00. This was by far the biggest concrete structure Reliable Contracting had taken on in-house, and it came in under budget. Cesar and his crew worked long days and weekends to ensure a successful wrap-up. This project was a team effort by all divisions, and we thank all who took part in the construction of the new Waugh Chapel hotel.
ABOUT RELIABLE CONTRACTING
Reliable is dedicated to delivering quality products, displaying professionalism within the firm, seeking new opportunities for expansion and profitability, and providing an environment for individual success. If you have a commercial or residential construction project that you need taken care of, please contact Anne Arundel County's largest site-work contractor today by calling 410-987-0313 or visiting our website. You can also follow Reliable Contracting on Facebook, LinkedIn, Pinterest, and Twitter!
Reliable Contracting Company serves the following and surrounding counties: Annapolis, Queen Anne's, Anne Arundel, Baltimore, Baltimore City, Calvert, Caroline, Charles, Howard, Prince George, St. Mary's, Talbot, and Washington D.C.