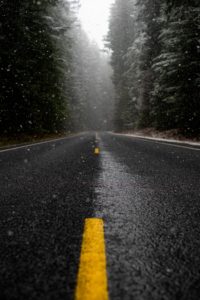 When it comes to paving and construction, efficiency can result in a more affordable and sustainable infrastructure. Contractors, government agencies, and private corporations must consider each project's environmental and financial implications when choosing construction methods, materials, and designs. Asphalt recycling is one green construction practice that yields significant benefits from sustainability, economic, and quality standpoints, all while maximizing efficiency and minimizing waste. In this blog, we explore the financial benefits of asphalt recycling for construction projects in Maryland.
Taxpayers, Businesses, and Contractors Save Money With Asphalt Recycling
Using virgin materials for every aspect of paving would get expensive fast. Bitumen and aggregates are the main components in asphalt, and freshly-mined aggregates contribute costs from mining, transportation, and processing. The alternative is to process old pavement for use as an aggregate in new asphalt surfaces. This saves stakeholders money in a variety of ways, mainly by reducing transportation, materials, and energy costs. Reused pavement is significantly less expensive than virgin materials, and processing often takes place locally. Stakeholders also reduce the cost of disposing of old construction material by reintroducing it into new construction.
Asphalt Recycling Can Result in a Superior Product (Which Means Fewer Repairs)
Recycled pavement is often used as an aggregate in new paved surfaces, which actually results in a stronger, more durable product. Recycled asphalt is typically more resistant to cracking, rutting, and other types of damage than pavement made from virgin materials. This can help taxpayers and companies save even more money long-term by reducing repair and maintenance costs.
Other Financial Benefits of Asphalt Recycling
Green construction practices can boost a company's bottom line in other ways, as well. Using sustainable materials can help facilities earn LEED certification, and many state, local, and federal agencies offer tax breaks or other financial incentives for eco-friendly building practices. Furthermore, prioritizing sustainability and reducing a project's negative environmental impact can boost publicity and garner support for the project or the company as a whole.
The Environmental Benefit is Priceless
Of course, a significant reason to consider asphalt recycling is the environmental benefit of the process. Recycling reduces demand for virgin aggregate and some petroleum products, conserving natural resources. The process uses less energy and produces fewer emissions from transportation than using 100% new materials, and it also helps keep waste out of landfills.
ABOUT RELIABLE CONTRACTING
Reliable is dedicated to delivering quality products, displaying professionalism within the firm, seeking new opportunities for expansion and profitability, and providing an environment for individual success. If you have a commercial or residential construction project that you need taken care of, please contact Anne Arundel County's largest site-work contractor today by calling 410-987-0313 or visiting our website. You can also follow Reliable Contracting on Facebook, LinkedIn, Pinterest, and Twitter!
Reliable Contracting Company serves the following and surrounding counties: Annapolis, Queen Anne's, Anne Arundel, Baltimore, Baltimore City, Calvert, Caroline, Charles, Howard, Prince George, St. Mary's, Talbot, and Washington D.C.