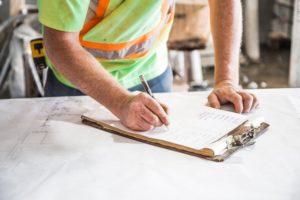 Every position on a construction site is important. Sitework contractors, pipelayers, paving contractors, and dump truck drivers all have specific jobs to do, and each one contributes to the project as a whole. Underground utility contractors are vital from a safety standpoint, and they can be found on all kinds of worksites. These professionals help ensure the safe, timely, and straightforward completion of things like asphalt paving projects, building pads and foundations, and effective stormwater management systems. Read on to learn more about these professionals and their roles in construction.
What Underground Utility Contractors Do
Underground utility contractors are responsible for a few different things, all of which are related to underground infrastructure. Gas lines, power lines, cables, and sewage pipelines can all get in the way of excavation and grading projects, and underground utility contractors help crews locate and work around these types of infrastructure. These professionals are also responsible for installing and making changes or repairs to these systems of cables and pipes. An in-depth knowledge of fill materials, natural gas and electrical hazards, and sewage and water systems is vital, and these professionals often provide valuable guidance on worksites.
Underground Utility Contractors Keep Crews (and Others Nearby) Safe
One of the biggest roles for underground utility contractors is to ensure safety. Electricity, natural gas, and sewage can present significant safety hazards, and even water can cause property damage when mishandled. These professionals are tasked with minimizing risks and ensuring that repairs and new systems can transport materials safely and efficiently. Even when utilities are not a project's main focus, an experienced contractor can help prevent crews from mistakenly breaching a pipe wall or coming into contact with a live wire.
Underground Utility Contractors Also Keep Projects On-Time and Under-Budget
Safety is the top priority in construction, but budgets and deadlines are tied for a close second. Even when accidents and mistakes do not result in injury or bodily harm, they can set projects back or add to overall costs. A paving project can come to a screeching halt if a water line gets breached, for example, and delays and added repair costs can be disastrous. Avoiding accidents in the first place is ideal, and hiring an experienced team can help. 
ABOUT RELIABLE CONTRACTING
Reliable is dedicated to delivering quality products, displaying professionalism within the firm, seeking new opportunities for expansion and profitability, and providing an environment for individual success. If you have a commercial or residential construction project that you need taken care of, please contact Anne Arundel County's largest site-work contractor today by calling 410-987-0313 or visiting our website. You can also follow Reliable Contracting on Facebook, LinkedIn, Pinterest, and Twitter!
Reliable Contracting Company serves the following and surrounding counties: Annapolis, Queen Anne's, Anne Arundel, Baltimore, Baltimore City, Calvert, Caroline, Charles, Howard, Prince George, St. Mary's, Talbot, and Washington D.C.