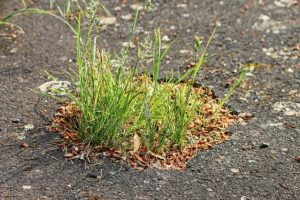 With the first days of autumn on the horizon, Marylanders everywhere are starting to look forward to the weather forecast with optimism. Is the summer's oppressive heat nearly gone? Only time will tell. However, one thing is certain: paved roads throughout Maryland likely have a few more cracks and potholes than they did last fall. Salt, heavy traffic, and harsh weather can all wreak havoc on pavement, and cold mix asphalt is a standard option for patches and repairs. The experts at Reliable Contracting are professionals in road repair and patching potholes, and this versatile material is a crucial tool in our arsenal.
What is Cold Mix Asphalt?
As the name suggests, cold mix asphalt is a type of bituminous pavement that can be combined, prepared, and applied at lower temperatures than other formulas. Like other types of pavement, this material consists of a special blend of aggregate, bitumen, oils, and binders that give the substance the right balance of flexibility and strength. In contrast to other types of pavement that must be used in warmer weather and applied hot, this variety can be used even in cooler temperatures.
Benefits and Strengths of Cold Mix Asphalt
While other types of pavement have their strengths, cold mix asphalt can be used in a broader range of circumstances and weather conditions. Other materials must be applied while hot, making some locations too remote for the pavement to be transported and installed before it cools. Cold mix asphalt offers temperature flexibility, making it ideal for repairs in the winter or early spring when the weather can be unpredictable. 
Patching Roads in Almost Any Weather
This material is typically used for temporary repairs or patches. Patching cracks and filling potholes while they are small is essential, particularly when rain or freezing temperatures are on the forecast. Flooding and rain can wash away loose bits of gravel, pavement, dirt, and subbase, making potholes grow and sinkholes form. Freezing temperatures cause any moisture that has seeped into cracks to expand, worsening any existing damage. Paving contractors can make repairs in any weather with cold mix asphalt, allowing them to address damage before it can spread.
ABOUT RELIABLE CONTRACTING
Reliable is dedicated to delivering quality products, displaying professionalism within the firm, seeking new opportunities for expansion and profitability, and providing an environment for individual success. If you have a commercial or residential construction project that you need taken care of, please contact Anne Arundel County's largest site-work contractor today by calling 410-987-0313 or visiting our website. You can also follow Reliable Contracting on Facebook, LinkedIn, Pinterest, and Twitter!

Reliable Contracting Company serves the following and surrounding counties: Annapolis, Queen Anne's, Anne Arundel, Baltimore, Baltimore City, Calvert, Caroline, Charles, Howard, Prince George, St. Mary's, Talbot, and Washington D.C.