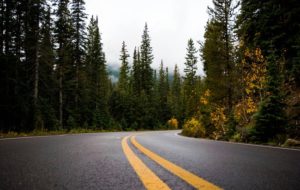 Reliable Contracting in Gambrills, Maryland, celebrates all things related to road work safety and success. Keep America Beautiful Month shares the same month as National Work Zone Awareness Week and Earth Day. This year, you can do your part in helping to celebrate Keep America Beautiful Month in April and beyond. Here's more about this holiday.
Keep America Beautiful Month
Keep America Beautiful Month happens every April and was founded by the non-profit organization Keep America Beautiful. KAB is dedicated to cleaning up the streets, fields, forests, and waterways from the loads of manmade litter that communities produce every year. The organization ultimately aims to promote keeping our land beautiful locally and abroad.
Ways to Keep America Beautiful
Keeping America beautiful can look like different things, such as volunteering to clean up trash in the local park or using good trash removal practices. While people can keep communities clean on a personal level, businesses and industries can also get in on the action by minimizing waste, improving products, recycling, and performing cleanups of their own. In addition, the maintenance of infrastructures helps keep our communities beautiful and reduces waste as well.
Why Keep America Beautiful?
The result of our personal and professional aims is increased satisfaction and pride in our hometowns. When our neighborhoods, roads, and natural areas are clean and pristine, everyone naturally feels a sense of joy and community pride. Even the wildlife will appreciate our efforts. On the practical side, it helps our ecosystems thrive and promotes safety.
Reliable Contracting Contributes
Reliable Contracting provides multiple services that help keep America beautiful, including asphalt paving. We provide the installation of new asphalt roads that can last up to 18 years with little to no maintenance. The newest asphalt technology allows our roads to stay smooth, safe, and beautiful for far longer. It also limits how much road work needs to be done, which limits waste.
When we do perform road work, we use every precaution to maintain road work safety. Drivers and pedestrians can help promote work zone safety by obeying work zone signs, slowing down, staying a safe distance behind vehicles, and staying alert.
ABOUT RELIABLE CONTRACTING
Reliable is dedicated to delivering quality products, displaying professionalism within the firm, seeking new opportunities for expansion and profitability, and providing an environment for individual success. If you have a commercial or residential construction project that you need taken care of, please contact Anne Arundel County's largest site-work contractor today by calling 410-987-0313 or visiting our website. You can also follow Reliable Contracting on Facebook, LinkedIn, Pinterest, and Twitter!
Reliable Contracting Company serves the following and surrounding counties: Annapolis, Queen Anne's, Anne Arundel, Baltimore, Baltimore City, Calvert, Caroline, Charles, Howard, Prince George, St. Mary's, Talbot, and Washington D.C.