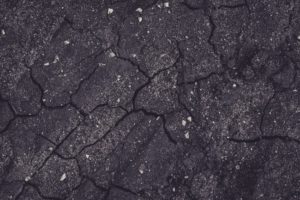 Whether you live in a rural town, a bustling city, or somewhere in between, you likely have pavement in and around your neighborhood. Roads in Maryland usually have it tough. While this winter has been unusually mild, the freeze/thaw cycle often ravages paved surfaces and makes it necessary for community asphalt repairs. There are a few ways that neighborhoods can be proactive about the condition of their roads and address any issues that arise. Keep reading to learn more about some different methods and options for community asphalt repairs.
Sealcoating for Prevention
In places like Maryland and Washington, D.C., preventative maintenance is a crucial aspect of owning or managing a property with pavement. Sealcoating is a method that asphalt paving contractors use to extend the life of a paved surface and boost its appearance. The materials used for sealcoating can contain bitumen, acrylic compounds, and more, and one of their primary functions is to block UV rays from aging and degrading the pavement and its binders. Residents can also enjoy the uniform look that sealcoating gives to paved surfaces.
Crack Filling and Hole Patching
Once significant damage has occurred, further community asphalt repairs must be considered. Crack filling is essential, both as a method of repair and as part of a preventative maintenance routine. Filling cracks with an asphalt formula can not only prevent these fissures from expanding, but it also improves the appearance of the surface. Hole patching is similarly important. However, unlike crack filling, patching typically makes use of thicker asphalt mixes to provide volume and shore up holes.
Overlays and Repaving
If your paved surface is beyond reasonable repair, you may want to consider installing overlays or repaving the surface entirely. Overlays consist of an old paved surface that is covered by a new layer of asphalt. This new layer is poured and rolled to create a brand new surface. If you truly want to renovate your roads from the ground up, consider repaving instead of other community asphalt repairs. With repaving, your asphalt contractor will remove the old pavement, adjust the subbase as necessary, and pour a new batch of asphalt.
ABOUT RELIABLE CONTRACTING
Reliable is dedicated to delivering quality products, displaying professionalism within the firm, seeking new opportunities for expansion and profitability, and providing an environment for individual success. If you have a commercial or residential construction project that you need taken care of, please contact Anne Arundel County's largest site-work contractor today by calling 410-987-0313 or visiting our website. You can also follow Reliable Contracting on Facebook, LinkedIn, Pinterest, and Twitter!
Reliable Contracting Company serves the following and surrounding counties: Annapolis, Queen Anne's, Anne Arundel, Baltimore, Baltimore City, Calvert, Caroline, Charles, Howard, Prince George, St. Mary's, Talbot, and Washington D.C.