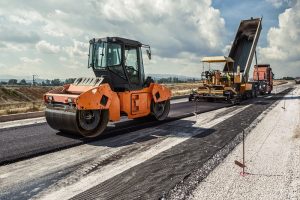 After a long year in Maryland, your asphalt road or parking lot has probably undergone some form of wear and tear. Winter, like summer, brings with it harsh weather, but it is before this season comes that you want to complete your commercial asphalt repairs. Here's why end-of-season asphalt repairs can benefit you in the long run and how we at Reliable Contracting can help!
Why Perform Asphalt Repairs Before Winter
End-of-season asphalt repairs will certainly be worth your investment. You can ensure that the roads are as safe as possible for vehicles and pedestrians alike to travel upon. Frozen potholes and asphalt cracks can lead to slips, vehicle damage, and possible injury to pedestrians.
Repairing and maintaining the pavement now will also save you money long-term. During the winter, water that forms within any cracks and potholes will freeze and thaw repeatedly, expanding and contracting as it does. This phenomenon will, in turn, expand the asphalt below the surface, causing even more expensive and extensive damage. Remember that small problems can quickly become big problems when it comes to asphalt pavement, so one should not overlook even the thinnest cracks as winter approaches.
Ways to Prepare Asphalt Before Winter
Aside from getting end-of-season asphalt repairs underway, there are several other ways to prepare the pavement before winter. The first step is to clean the asphalt. Cleaning the pavement once a year can extend its life and keep it looking great.
Next, one should prepare for snow and ice management. Long before the first freeze hits, one should be well-stocked with de-icers, scrapers, and rock salt. It is best to do your research in deciding on the best chemicals to use, as some can cause asphalt to erode quicker.
In Maryland, there is little telling how the weather might turn. In case of snow, be sure to have a reliable snow removal company on hand. With a newly-maintained parking lot or roadway, you won't have to worry about the snowplows damaging broken asphalt even further!
How Reliable Contracting Can Help
Reliable Contracting is your local and reliable asphalt paving and repair company in Gambrills, MD. For 93 years, we have provided comprehensive asphalt services, including paving, repair, crack-filling, and sealing. For asphalt repair, we offer Evotherm Warm Mix Asphalt, a product used by companies around the globe that is easy to install and proven for great value.
ABOUT RELIABLE CONTRACTING
Reliable is dedicated to delivering quality products, displaying professionalism within the firm, seeking new opportunities for expansion and profitability, and providing an environment for individual success. If you have a commercial or residential construction project that you need taken care of, please contact Anne Arundel County's largest site-work contractor today by calling 410-987-0313 or visiting our website. You can also follow Reliable Contracting on Facebook, LinkedIn, Pinterest, and Twitter!
Reliable Contracting Company serves the following and surrounding counties: Annapolis, Queen Anne's, Anne Arundel, Baltimore, Baltimore City, Calvert, Caroline, Charles, Howard, Prince George, St. Mary's, Talbot, and Washington D.C.