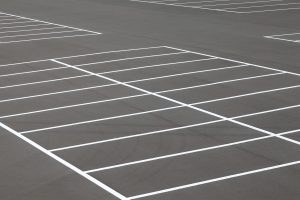 It may not look like snow in Maryland most of the year, but when it does, it is always best to be prepared. If you manage a commercial or government-owned parking lot, you will need an arsenal of methods and resources to help keep parking lots safe for traffic and pedestrians alike. Reliable Contracting is at your service for all of your asphalt paving and maintenance needs! Below, you'll find helpful tips on how to deice a parking lot before the ice hits. 
The Importance of Pretreating a Parking Lot
It will save you time and money to pretreat a parking lot before a winter storm hits. When the deicing agent is already laid out evenly over the parking lot, any snow or ice that touches the surface will melt immediately. That summarizes the benefits of pretreating a parking lot before it snows or rains in freezing temperatures; the pretreatment will distribute evenly across the pavement, providing a decent shield between the asphalt and the ice and snow. Ice and snow won't be able to bond with the pavement and form black ice, which makes it easier for snow plows to do their job, too. You also will not have to use as much deicer or salt compared to if you treat the parking lot after it rains or snows.
How to Deice a Parking Lot
The first step is to use the best deicers or salts. Some deicing agents are better suited to different climates; for example, it is better to use chemicals rather than salts in temperatures below 15 degrees Fahrenheit. If one risks leaching deicers into the landscaping, it is best to use a product that is the least harmful to the plants and soil. If you use a liquid deicer, start application uphill, if applicable.
It is only necessary to deice a parking lot when the forecast calls for snow. The more one can conserve, the better. When it does snow, however, Reliable Contracting is at your service for removing snow from your parking lot!
When to Call for Snow Removal
Deicers and salt can only cut out the snow and ice so much before the buildup becomes visible. When should you call for snow removal? The threshold may be lower if your parking lot has little traffic, but even so, the general rule of thumb is between one and two inches of snow buildup.
ABOUT RELIABLE CONTRACTING
Reliable is dedicated to delivering quality products, displaying professionalism within the firm, seeking new opportunities for expansion and profitability, and providing an environment for individual success. If you have a commercial or residential construction project that you need taken care of, please contact Anne Arundel County's largest site-work contractor today by calling 410-987-0313 or visiting our website. You can also follow Reliable Contracting on Facebook, LinkedIn, Pinterest, and Twitter!
Reliable Contracting Company serves the following and surrounding counties: Annapolis, Queen Anne's, Anne Arundel, Baltimore, Baltimore City, Calvert, Caroline, Charles, Howard, Prince George, St. Mary's, Talbot, and Washington D.C.