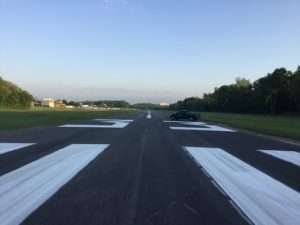 No matter the size or type of traffic they serve, airports of all kinds require maintenance, renovation, and construction. Hiring a qualified airport contractor is a crucial step in creating improvements that will last, and the team at Reliable Contracting is ready to help with your next big project. Here are a few of the different types of properties that an airport contractor may work on.
An Airport Contractor May Work on Commercial Airports
When most people think of airport construction, they think of the progress they've seen at commercial airports. From terminals and tarmacs to attached hotels and businesses, airport contractors work on a variety of projects around commercial facilities to keep them functional and modern. Commercial airports often have large parking lots and structures to accommodate the travelers they serve, and these asphalt surfaces can be just as important to travel as runways. Maintaining the asphalt infrastructure of a commercial airport can be a massive project, but an experienced airport contractor can make the job easier.
Hiring an Airport Contractor for Federal Properties
There are plenty of federal facilities in and around Maryland, and some of these facilities are designed to serve air traffic. While these properties may see commercial flights on occasion, they are often managed by federal agencies. Airports of any size must have a stable foundation, adequate drainage and water management, and well-maintained runways. Federal airports often serve branches of the military, and the performance of these facilities is vital.
State or County Facilities
Finally, some airports are owned and managed by the state, county, or city. These can range in size from minuscule public facilities designed for use by private citizens to massive international airports that serve tens of thousands of passengers daily. The budget and needs of these facilities are just as varied as the size of the properties themselves. Maryland and the District of Columbia are home to dozens of airports that serve private citizens, businesses, and the military. All of these facilities rely on a robust infrastructure, and the team at Reliable Contracting has the tools and experience necessary to maintain our clients' properties, perform crucial repairs, and complete new construction.
ABOUT RELIABLE CONTRACTING
Reliable is dedicated to delivering quality products, displaying professionalism within the firm, seeking new opportunities for expansion and profitability, and providing an environment for individual success. If you have a commercial or residential construction project that you need taken care of, please contact Anne Arundel County's largest site-work contractor today by calling 410-987-0313 or visiting our website. You can also follow Reliable Contracting on Facebook, LinkedIn, Pinterest, and Twitter!

Reliable Contracting Company serves the following and surrounding counties: Annapolis, Queen Anne's, Anne Arundel, Baltimore, Baltimore City, Calvert, Caroline, Charles, Howard, Prince George, St. Mary's, Talbot, and Washington D.C.