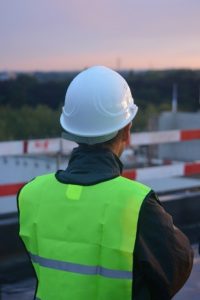 Jobs are becoming more plentiful than ever, and many new opportunities are on the horizon. If you are looking to jumpstart or switch your career, you will quickly find that there are a myriad of industries in which one can apply one's skills. One of the most meaningful industries for the community is the asphalt and paving industry. Why should you choose a career in asphalt and paving? One can see that it has many great benefits to offer.
Job Stability
A career in asphalt and paving is a stable career, and who doesn't want job stability? The reason you can count on the asphalt and paving industry for a reliable job is that there is always work to do. Roads, parking lots, and driveways are some of the largest infrastructures in the community with very high demand. People in Maryland use the road for everyday travel, and all of these roadways require continual maintaining, repairing, and replacing. Plus, as new communities develop, there are always more roads to build as well.
Multiple Opportunities
There are multiple positions within the asphalt and paving field that are diverse enough to fit the skillsets and preferences of many kinds of people with or without a college degree. One has the option to work with one's hands outdoors or comfortably at the desk. Asphalt paving positions can include the following:
Estimator
Project Manager
Trucker
Crew Foreman & Superintendent
Asphalt Plant Operator
Paving Crew Technician
Safety Professional
Heavy Equipment Operator
Quality Control Technician
Raw Material Supplier
Information Technology Professional
Accountant
Dispatcher
Room to Grow
When working in this industry, one is not merely a laborer. One of the top reasons that people change careers or companies is because of a lack of growth opportunities. In asphalt and paving, there is plenty of room to grow. With continuing education, asphalt professionals are also always gaining experience, skill, and knowledge.
A Rewarding Career
Ultimately, anyone with a career in asphalt and paving can take pride in their work. No matter what part of the team a person is, he is contributing to the success of the community in a tangible way. One can take pride in having restored a particular highway or paved a particular road. On the whole, keeping the roads smooth and stable encourages economic success, safety, and environmental health.
ABOUT RELIABLE CONTRACTING
Reliable is dedicated to delivering quality products, displaying professionalism within the firm, seeking new opportunities for expansion and profitability, and providing an environment for individual success. If you have a commercial or residential construction project that you need taken care of, please contact Anne Arundel County's largest site-work contractor today by calling 410-987-0313 or visiting our website. You can also follow Reliable Contracting on Facebook, LinkedIn, Pinterest, and Twitter!
Reliable Contracting Company serves the following and surrounding counties: Annapolis, Queen Anne's, Anne Arundel, Baltimore, Baltimore City, Calvert, Caroline, Charles, Howard, Prince George, St. Mary's, Talbot, and Washington D.C.