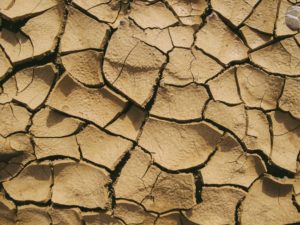 Creating foundations and building pads can be tough work, but the team at Reliable Contracting tackles challenging projects like these daily. Each project presents new and unique difficulties for crews to overcome. Creating foundations on sites with high clay content is just one example of the challenges that excavation and grading contractors can face. Still, a capable team with extensive knowledge of soil composition and construction practices can help ensure success. Building on clay is possible, and there are a few ways for construction teams to navigate less-than-ideal conditions.
Can Clay be Used in Foundations?
The short answer is "of course." Most soils have some percentage of clay within them, and these fill materials can work splendidly in excavation and grading projects. However, soils with a high percentage of clay can present problems when building foundations. Clay particles are excellent at absorbing water, releasing it, then absorbing water again. While potters can utilize these qualities to great effect, clay's fluctuating moisture content can present significant problems in construction. When clay becomes moist, it expands and becomes pliable. Clay's tendency to expand and contract makes it unsuitable (in high concentrations, of course) for stable foundations. Projects taking place in areas with clay-rich soil may require innovative solutions to develop steady, stable roots.
Working in Areas With High Clay Content
There are plenty of solutions when building foundations on clay-rich soil. One of the most straightforward approaches is to just dig deeper — firm ground may be within reach, and excavating the area until a firmer foundation is accessible may be the best course of action. Another popular solution is to create a foundation with a broader footprint. In some situations, creating a wider foundation is sufficient to spread the potential pressure of swelling clay over a larger area, minimizing its effects. In other projects, a flexible slip membrane or steel reinforcements may be appropriate. While these methods are among the most popular, there are also plenty of new and innovative solutions at the cutting edge of construction. No matter what kind of soil is present, the experts at Reliable Contracting are committed to creating safe, stable, and long-lasting foundations, building pads, and roads. Contact us for your next project!
ABOUT RELIABLE CONTRACTING
Reliable is dedicated to delivering quality products, displaying professionalism within the firm, seeking new opportunities for expansion and profitability, and providing an environment for individual success. If you have a commercial or residential construction project that you need taken care of, please contact Anne Arundel County's largest site-work contractor today by calling 410-987-0313 or visiting our website. You can also follow Reliable Contracting on Facebook, LinkedIn, Pinterest, and Twitter!
Reliable Contracting Company serves the following and surrounding counties: Annapolis, Queen Anne's, Anne Arundel, Baltimore, Baltimore City, Calvert, Caroline, Charles, Howard, Prince George, St. Mary's, Talbot, and Washington D.C.