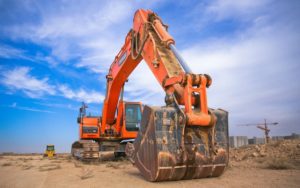 Excavation is a crucial step in virtually any construction project, and starting with a qualified team of excavation contractors is essential for a project's success. These professionals are responsible for various aspects of site preparation, from clearing unsuitable material and digging drainage ditches to creating spaces for foundations and underground utilities to lie. Each job has its quirks, and a great deal of knowledge and experience are necessary to ensure the safe, timely, and efficient completion of all excavation and grading work.
Things to Know Before Searching for Excavation Contractors
Before local governments, private companies, and other organizations can begin to search for excavation contractors to meet their needs, they must be fully aware of what those needs are. There are many different types of excavating and grading projects, and a team specializing in drainage work may not be the best choice for footing excavation. Those looking for construction professionals should also have an idea of the time frame for their project, other services required, and a rough estimate of their budget. Knowing this information ahead of time can help narrow one's search.
Excavation Contractors Must Have Appropriate Documentation
One of the most basic (yet sometimes overlooked) requirements for excavation contractors and other construction personnel is proper documentation. This includes licensing, insurance, and any necessary permits. Contractors' insurance policies often have coverage limits for any damage done on the job, and all licenses and insurance coverage should be up-to-date. Permits often require inspections and copious amounts of paperwork, and effective excavation contractors know how to navigate the standard red tape.
Relevant Experience and a Stellar Reputation are Critical
Experience is one of the most crucial qualifications for many construction professionals, and the same is true for excavation contractors. These experts should have a diverse portfolio of completed work, as well as an extensive collection of jobs that are similar in size and scope to the project in question. Most construction personnel work hard to cultivate a positive professional reputation, and excavation contractors are no different. Those looking for an effective team should take great care to include customer feedback, reviews, and word of mouth into their decisions.
ABOUT RELIABLE CONTRACTING
Reliable is dedicated to delivering quality products, displaying professionalism within the firm, seeking new opportunities for expansion and profitability, and providing an environment for individual success. If you have a commercial or residential construction project that you need taken care of, please contact Anne Arundel County's largest site-work contractor today by calling 410-987-0313 or visiting our website. You can also follow Reliable Contracting on Facebook, LinkedIn, Pinterest, and Twitter!

Reliable Contracting Company serves the following and surrounding counties: Annapolis, Queen Anne's, Anne Arundel, Baltimore, Baltimore City, Calvert, Caroline, Charles, Howard, Prince George, St. Mary's, Talbot, and Washington D.C.