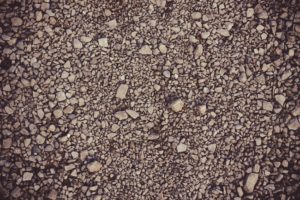 From dirt and clay to steel and stone, there are plenty of materials necessary to create the roads, foundations, and stormwater management infrastructure that Marylanders see and use every day. Gravel is a common sight on construction sites everywhere, and this material has a massive range of uses. Read on to learn about gravel's role in some of our projects, and be sure to visit the rest of our blog to learn about other materials and construction facts.
Why Use Gravel?
There are many reasons to incorporate this material. Using it as part of an asphalt mixture can add volume and strength, while its excellent drainage makes it ideal for pipe bedding and fill applications. Some projects utilize recycled gravel, minimizing the material's negative environmental impact and cost.
Gravel as a Concrete or Asphalt Aggregate
The experts at Reliable Contracting specialize in asphalt paving and road construction, and gravel is an integral part of many asphalt and concrete mixtures. Crushed stone of various sizes is used to create pavement formulas that are strong, dense, and durable. Larger pieces of gravel allow paving professionals to minimize the amount of air and water in a concrete mixture, making it stronger and reducing the likelihood of shrinkage or cracking.
Gravel as a Fill Material or Subbase
Gravel is also used to create the subbase beneath many paved surfaces. Its large grain size allows for excellent drainage, making it particularly useful in low-lying or damp areas. Large bits of stone are often used as fill material when creating flat terrain or leveling out dips in a landscape, and many projects use the material as pipe bedding to immobilize pipelines or tanks underground.
Using Gravel in Stormwater Management Systems
Because of its ability to provide superior drainage, gravel is a crucial component in many stormwater management systems. Things like bioswales, retention ponds, and bioretention systems can make use of the material in a few different ways. It can act as a means of mechanical filtration when reintroducing water back into the local ecosystem, and it can also act as fill material when creating basins or berms. In bioretention systems that utilize plants, gravel can act as an anchor for the roots of aquatic plants.
ABOUT RELIABLE CONTRACTING
Reliable is dedicated to delivering quality products, displaying professionalism within the firm, seeking new opportunities for expansion and profitability, and providing an environment for individual success. If you have a commercial or residential construction project that you need taken care of, please contact Anne Arundel County's largest site-work contractor today by calling 410-987-0313 or visiting our website. You can also follow Reliable Contracting on Facebook, LinkedIn, Pinterest, and Twitter!
Reliable Contracting Company serves the following and surrounding counties: Annapolis, Queen Anne's, Anne Arundel, Baltimore, Baltimore City, Calvert, Caroline, Charles, Howard, Prince George, St. Mary's, Talbot, and Washington D.C.