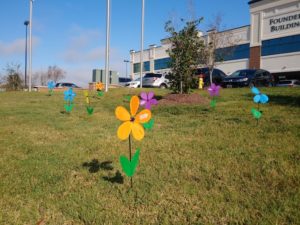 The team at Reliable Contracting is active and engaged in various causes that are important to our employees, neighbors, and friends. Many of us know or know of people who have struggled with Alzheimer's Disease, and the condition's impact can be felt deeply in many families. Team Reliable is working to raise awareness and funds for this disease by participating in the Alzheimer's Association's 2020 Walk to End Alzheimer's. While the virtual walk component of this event is over, there is still time for our friends and neighbors to contribute to our team's fundraising effort for this important cause. Visit a Reliable Contracting office or donate online to help support this cause.
The Walk to End Alzheimer's Went Virtual for 2020
In other years, the Walk to End Alzheimer's is held in hundreds of communities throughout the country. Organized by the Alzheimer's Association, the Walk is accompanied by fundraising campaigns to raise money for Alzheimer's Disease research, patient support, awareness, and advocacy. Individuals and corporations who get involved by walking, volunteering, or donating are actively raising the money and awareness needed to combat this disease.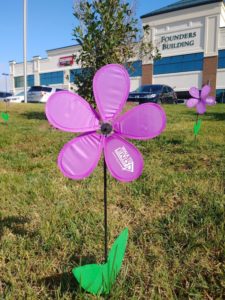 Honoring Our Loved Ones
Alzheimer's Disease affects families and communities everywhere, and Reliable Contracting is no exception. This year, we created a memory garden of pinwheels at our Founder's Building, and we have decorated our walls with the names of loved ones who have struggled or are still struggling with Alzheimer's. By commemorating those we have lost and raising awareness for this condition, we can help fund the research, support, and advocacy needed to fight this disease.
Donate to a Great Cause with Reliable Contracting
While the virtual Walk to End Alzheimer's has passed, there is still some time to donate to this important cause. Donations of any size are appreciated, as every dollar will bring us one step closer to managing this disease's effects and supporting those who have it. Visit our fundraising page to donate online, or visit any of our offices to donate in-person. Our corporate office is open from 7:30 am to 4:30 pm, Monday through Friday. Please see Ms. Dale at reception to donate, and feel free to call our office at 410-987-0313 or email Ms. Dale at [email protected] with any questions. Our team is also selling individually wrapped treats in exchange for donations. Please consider joining us in donating to this important cause.
ABOUT RELIABLE CONTRACTING
Reliable is dedicated to delivering quality products, displaying professionalism within the firm, seeking new opportunities for expansion and profitability, and providing an environment for individual success. If you have a commercial or residential construction project that you need taken care of, please contact Anne Arundel County's largest site-work contractor today by calling 410-987-0313 or visiting our website. You can also follow Reliable Contracting on Facebook, LinkedIn, Pinterest, and Twitter!

Reliable Contracting Company serves the following and surrounding counties: Annapolis, Queen Anne's, Anne Arundel, Baltimore, Baltimore City, Calvert, Caroline, Charles, Howard, Prince George, St. Mary's, Talbot, and Washington D.C.