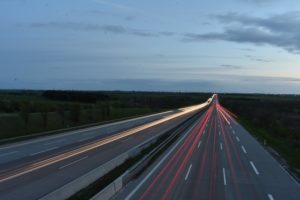 The first week of May is National Travel and Tourism Week! Over the past few years, people long to travel and go sightseeing more than ever. As travelers know, the journey can be just as meaningful as the destination, and that's why companies like Reliable Contracting work hard to pave beautiful roads and keep them in great condition. As we celebrate travel this week, we take a look at how asphalt delivers an efficient, enjoyable travel experience.
Save Cost & Resources
Asphalt is an aggregate product, a combination of crushed rock, sand, and binders. They come in different mixes, such as hot, cold, and warm, which help create the most durable road depending on the environmental conditions. Many manufacturers create asphalt with recycled materials.
Today, asphalt technology has advanced so far that asphalt pavers use fewer new resources and complete the project quickly. Within a little time, new roads, lanes, and highways that cost little to produce can lay the foundation for new travels.
Improve Community Experience
The science of asphalt goes deep. Its composition allows drivers to have the most pleasant experience on the road possible. Well-maintained asphalt keeps roads perfectly smooth, which gives a great driving experience and lower vehicle maintenance costs. These extra savings help the local economy thrive.
What's more, today's asphalt reduces the percent of splash and spray from vehicles on wet pavement. Creating porous asphalt pavement allows water to drain directly into the ground, creating fewer puddles for cars to splash into when driving past. It is amazing what asphalt can do for the community!
Keep Transportation Great
Asphalt delivers on longevity, too. Roads rarely have to be completely removed or repaved, so you can expect asphalt to be well worth its cost. Paired with routine maintenance, it will serve the community well for a very long time. Plus, its recyclability makes it even more able to give back in other ways down the road.
Make Travel Fun
Smooth asphalt roads that have little splash and spray make traveling fun. There is a joy to being on the road, and great roads only make the experience better. Asphalt delivers not only practical transportation solutions but an overall fun one as well.
ABOUT RELIABLE CONTRACTING
Reliable is dedicated to delivering quality products, displaying professionalism within the firm, seeking new opportunities for expansion and profitability, and providing an environment for individual success. If you have a commercial or residential construction project that you need taken care of, please contact Anne Arundel County's largest site-work contractor today by calling 410-987-0313 or visiting our website. You can also follow Reliable Contracting on Facebook, LinkedIn, Pinterest, and Twitter!
Reliable Contracting Company serves the following and surrounding counties: Annapolis, Queen Anne's, Anne Arundel, Baltimore, Baltimore City, Calvert, Caroline, Charles, Howard, Prince George, St. Mary's, Talbot, and Washington D.C.