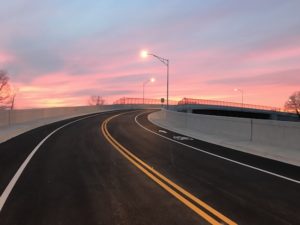 You have a parking lot, road, highway, or driveway to complete or fix, and you need an asphalt paving contractor you can count on. Not always the easiest decision to make, it is one that can impact the quality of your project and your budget. When you choose an asphalt paving company, you will benefit from using the strategies below.
Reviews
The first step is to look at reviews of various local companies. Online research is the best preliminary way to get to know the businesses in your area, and reviews are a significant part of gauging what to expect from a company. While reviews are only one piece of the whole picture, hearing from outsiders what a company is like is powerful.
Experience
Looking at a company's website is another great way to get to know if it is the company of your choice. When an asphalt paving company has a long history and skilled employees with a proven track record of making a positive impact on the community's roads, parking lots, etc., you have a great company. At Reliable Contracting, we have 93 years of experience in the field and over 400 employees, a significant number of whom have worked with us for over a decade.
Services Offered
One should also consider the scope of one's project and the possible needs of future projects. If it is possible to hire a contractor that offers full service, then you won't have to worry about looking for and juggling multiple contractors for the same project. In the future, you also won't have to seek out a new company each time. Forming a partnership with a business that can fulfill specific services every time makes all the difference. Thankfully, Reliable Contracting is reliable to provide full-service asphalt paving for residential, commercial, and government developments.
Licenses, Insurance, Warranties
You should feel free to ask your asphalt paving company candidates about their licenses, insurance, and warranties. These measures help to safeguard against a major loss for you should something go awry.
Price
Lastly, you are likely concerned about the price. Reliable Contracting is happy to give you an honest, competitive quote on your project. Contact us today to get started!
ABOUT RELIABLE CONTRACTING
Reliable is dedicated to delivering quality products, displaying professionalism within the firm, seeking new opportunities for expansion and profitability, and providing an environment for individual success. If you have a commercial or residential construction project that you need taken care of, please contact Anne Arundel County's largest site-work contractor today by calling 410-987-0313 or visiting our website. You can also follow Reliable Contracting on Facebook, LinkedIn, Pinterest, and Twitter!
Reliable Contracting Company serves the following and surrounding counties: Annapolis, Queen Anne's, Anne Arundel, Baltimore, Baltimore City, Calvert, Caroline, Charles, Howard, Prince George, St. Mary's, Talbot, and Washington D.C.