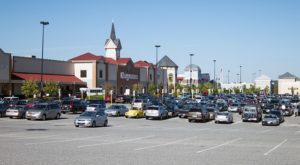 Keeping businesses competitive, thriving, and resilient is often a massive challenge. Restaurants, offices, and retail establishments face a slew of difficulties in their day-to-day operations, not least of which is maintaining a functional brick-and-mortar space. Parking lots might be the least of one's worries as a business owner or manager, but the state of your parking lot can have a substantial impact on the state of your business. Parking lot contractors provide a slew of valuable services for businesses. Let's take a look at the role that parking lots have for businesses and how parking lot contractors contribute!
What Do Parking Lot Contractors Do?
Parking lot contractors perform all kinds of services, from installing new asphalt surfaces to striping existing lots. These professionals can also help perform maintenance and repairs. Parking lot contractors and construction laborers ensure that asphalt surfaces are strong, level, and smooth, and they can also create clear and vivid markings for drivers and pedestrians. The work that these crews do can include laying new asphalt, ripping up old asphalt, patching defects, and painting road markings.
Benefits of Well-Maintained Parkings Lots for Businesses
A freshly-paved parking lot can have many benefits for any business. Smooth, well-maintained asphalt makes your property look great, and investing in your facility shows customers that you take pride in your work. Even more crucial, a level and well-designed parking lot is essential when it rains — uneven asphalt can direct stormwater towards structures, and asphalt with cracks or potholes can become even more damaged when exposed to heavy rain. Well-maintained parking lots are also safer — faded markings, potholes, and uneven surfaces can present various safety hazards, including ambiguous traffic patterns, trip hazards, and more. A polished appearance attracts visitors, and a safe property minimizes the risks for visitors and business owners alike.
Parking Lot Contractors Help Communities, Too!
While some businesses have private parking lots, many facilities maintain lots that are used by the greater community. A beautiful property can boost appearances for the entire neighborhood, and residents will likely feel safer and more welcome with a well-kept parking lot next door. If your business needs asphalt repair, repaving, or other asphalt-related services, contact the experts at Reliable Contracting! Our teams are committed to providing high-quality paving services to our clients throughout Maryland and the District of Columbia.
ABOUT RELIABLE CONTRACTING
Reliable is dedicated to delivering quality products, displaying professionalism within the firm, seeking new opportunities for expansion and profitability, and providing an environment for individual success. If you have a commercial or residential construction project that you need taken care of, please contact Anne Arundel County's largest site-work contractor today by calling 410-987-0313 or visiting our website. You can also follow Reliable Contracting on Facebook, LinkedIn, Pinterest, and Twitter!

Reliable Contracting Company serves the following and surrounding counties: Annapolis, Queen Anne's, Anne Arundel, Baltimore, Baltimore City, Calvert, Caroline, Charles, Howard, Prince George, St. Mary's, Talbot, and Washington D.C.