Finances and Retirement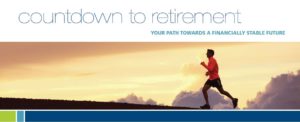 The Countdown to Retirement is On!  Are you ready?  Read the full article here to learn what you can be doing now to prepare for each milestone.
---
Read this article to find out about the earned income tax credit and if you qualify. This article was provided by the IRS.
---

Do you stress about your finances? You're not alone.
In 2016, 52 percent of employees indicated they were stressed about their finances, and 45 percent said their stress had increased during the last 12 months. They also admitted financial worries had impacted their health, relationships, productivity and time away from work.
---
401(k): FUND CHANGES and RESOURCES
Understanding Plan Fees – For Reliable Contracting's plan, the fee was reduced to -10%. The way the fees are displayed is also changing. Click here for the full article. 
Fund Change Memo, provided by StratWealth, Effective 4/23/2018
Fund Change Memo, provided by StratWealth, Effective 6/30/2017
Fees Change Memo, provided by John Hancock, dated March 15, 2017
404a-5 Investment Notice provided by John Hancock, dated August 9, 2016
---
INTRODUCING – ROTH 401(k)
---
Forms
Employee Information Change Request Form – Use this form to change personal information, change contribution amounts, stop deferrals, or change from a traditional 401(k) to a Roth 401(k). To open an account, contact Human Resources.
---
PROFIT SHARING
2017 Profit Sharing Statements were mailed to employees' homes on October 15, 2018. Contact Human Resources if replacement copies are needed.
---
ARTICLES