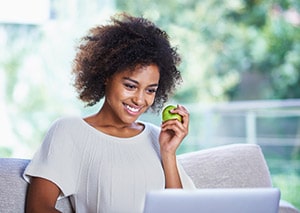 Reliable is committed to providing the best in benefits and wellness care to its employees. Here you will find the most recent employee news, wellness articles, contests and much more. Scroll down to read further.
Subscribe to Our Employee Newsletter:
---
The Latest News and Articles:

Reliable Employees,
The DOL provisions under the FFCRA (Families First Coronavirus Response Act expired 03/31, 2021. Employers could choose to end or extend provisions. Reliable Contracting has chosen to voluntarily extend the Emergency Paid Sick Leave (EPSL) portion under the American Rescue Plan Act of 2021 (ARPA).
Effective 04/01/2021 through 09/30/2021 the qualifying reasons that may provide employees up to 80 hours of Emergency Paid Sick Leave* are as follows:
The employee is subject to a federal, state or local quarantine or isolation order related to COVID-19;
The employee is advised by their healthcare provider to self-quarantine because they were infected with or exposed to COVID-19 or because they were at high risk of complications from COVID-19;
The employee is showing symptoms of COVID-19 and is seeking but has not yet received a medical diagnosis,
The time during which an employee is waiting for the results of a COVID test because the employee was exposed (direct contact) to COVID-19 or because the employer asked the employee to get tested,
The time spent getting vaccinated against COVID-19; and
The employee is recovering from an injury, disability, illness or condition related to a COVID-19 vaccination,
The employee is caring for an individual subject to an order described in (1) or in self-quarantine as described in (2) @ 2/3 pay
The employee is caring for their son or daughter because the child's school or childcare facility was closed or the childcare provider was no longer available because of a COVID-19 related reason @ 2/3 pay
Is experiencing any other substantially similar condition by the U.S. Department of Health and Human Services @ 2/3 pay
If you are experiencing symptoms or have been in direct, prolonged contact with someone who has tested positive, stay home and contact your supervisor and Beth to notify them of your absence.
Employees experiencing any of the above, must contact Beth Thompson in Human Resources @ 410-987-0313 or [email protected] to determine if they are eligible for the voluntary EPSL. If you are unable to reach HR, please ask the receptionist to connect you with Bob Carrier or Anne Johnson to assist in matters related to COVID-19 and EPSL.
*EMPLOYEES MUST COMPLETE THE EMERGENCY PAID SICK LEAVE (EPSL) CERTIFICATION FORM AND PROVIDE VALID DOCUMENTATION TO DETERMINE ELIGIBILTY. THE EXTENDED EPSL IS A VOLUNTARY PROVISION OFFERED BY RELIABLE CONTRACTING COMPANY IN ACCORDANCANCE WITH THE ACT AND IS SUBJECT TO APPROVAL.
---

Reliable Contracting Company, Inc. has taken the following actions to combat and avoid the spread of COVID-19:
We are continuing to follow the CDC and government guidelines to limit personal contact and work schedules.
All regularly scheduled group meetings have been converted to email meetings or conference calls.
Employees who are able to work from home have been encouraged to do so. Employees who have traveled or have had any illness are encouraged to stay home. All employees are directed to communicate with their immediate supervisor.
We encourage everyone sanitize their hands and work stations, and cover your coughs and sneezes. Avoid touching your face, mouth, and eyes with unwashed hands.
Take precautions, such as stocking up on necessities in case there is a need to stay home including basic food items, toiletries, cold medicines, fever reducers, etc.
Those with current or a history of respiratory illnesses or conditions should take extra precautions. These people should call their doctor to discuss preventative options.
Helpful Links:
---
Offers
ABC Market Place – Exclusive savings offered to employees of ABC affiliated businesses. Save on movies, dining out, gift certificates, clothing, computers, vehicles, insurance, travel, and much, much more.
---
Wellness Articles
*New This Month
Diet & Exercise:
.
Wellness:
*New – Recipes
Kaiser Permanente Resources
Phone Number: 1-800-777-7904
Website: https://healthy.kaiserpermanente.org/
Wellness Coaching through K.P.
Forms
KP Press Releases